1000-lb Sisters star Amy Slaton has struggled with her weight for years. Her latest appointment with Dr. Proctor revealed her current weight.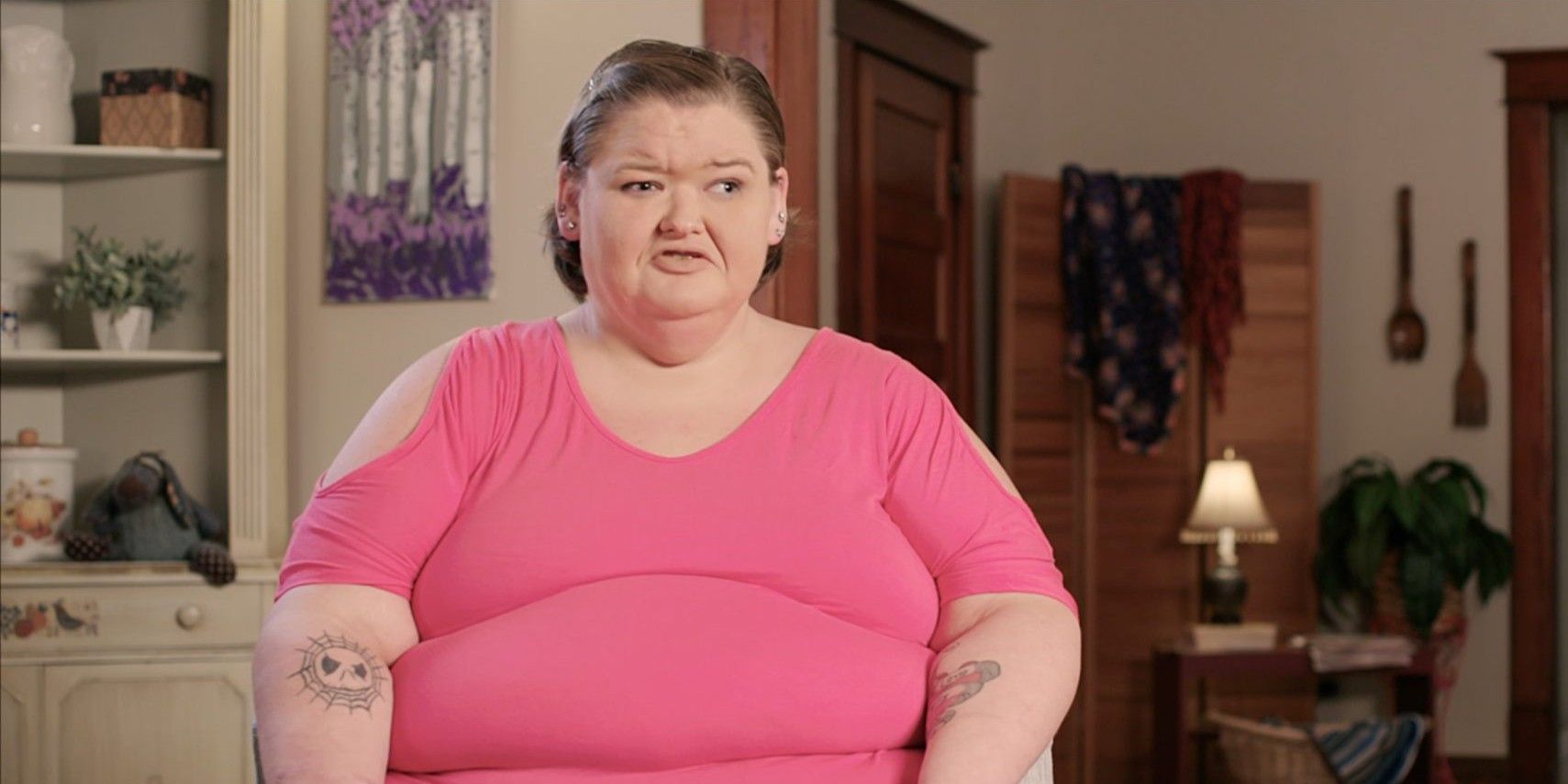 Amy Slaton received interesting news about her weight from Dr. Proctor in the most recent episode of 1000-lb SistersWith Amy having undergone bariatric surgery in 2020, then almost immediately getting pregnant with her first son Gage, she hasn't exactly had time to keep weight loss on her mind. Though Amy has been mindful that her weight loss surgery wouldn't solve all of her health issues, it has been difficult for her to pay attention to her eating habits with two young children and family drama consistently taking up her attention.
With 1000-lb Sisters' Amy Slaton focusing on her sons and sister Tammy Slaton, her own health has not been the focus of her attention. Tammy was in a weight loss rehabilitation center for over a year after a medical emergency endangered her life. Even with Amy aware that her doctors warned her against having a second baby, she went through with another pregnancy after weight loss surgery. Amy meeting with Dr. Proctor virtually, who she hadn't seen since before her first pregnancy, was scary for her to face knowing she hadn't been prioritizing her health.
Related: Why Some Big 1000-Lb Sisters Season 4 Moments May Be Staged
What Was Amy Slaton's Weight On 1000-Lb Sisters?
At the time of Amy's last appointment, she had gotten her weight down to 275 pounds. Amy was nervous to weigh in, and explained that with two sons, she's been finding it hard to eat healthy foods, let alone even pay attention to the foods she's eating. 1000-lb SistersAmy explained, "Usually by the time I get to eat, Glenn is getting mad and wanting another bottle. So, whatever I can put in my mouth to satisfy me until I get done with the baby, that's what I eat." Fortunately for Amy, she weighed in at 281 pounds, only a 6 pound gain from two years prior.
What Did Dr. Proctor Say About Amy's Weigh-In Results?
With Amy having maintained her weight throughout two rough pregnencies, Dr. Proctor was impressed with her results. For someone like Amy who wasn't paying attention to her diet and going through extreme bodily changes, only gaining 6 pounds in 2 years is remarkable. While Dr. Proctor does mention that the pregnancies changed her course a bit, and that 281 pounds was a different weight than where she could've been without the pregnancies, he congratulated her on a job well done. Amy looked proud of herself, as she stepped off the scale and continued on with her virtual appointment.
Though Amy clearly has a long way to go to improve her health, the fact that she has essentially maintained her weight throughout her two pregnancies is great news. Amy has been inconsistent with her diet on 1000-lb Sistersespecially after giving birth to baby Glenn. However, the positive tone of the appointment clearly motivated Amy to continue to do better. If Amy prioritizes her health moving forward, she could continue to lose even more weight.
More: Why 1000-Lb Sisters Fans Are Sick Of Amy's Overdramatic Attitude
Source: TLC/Twitter