Brendan Fraser was overwhelmed with emotion upon winning his Screen Actors Guild Award, thinking back upon how far he's come with his career.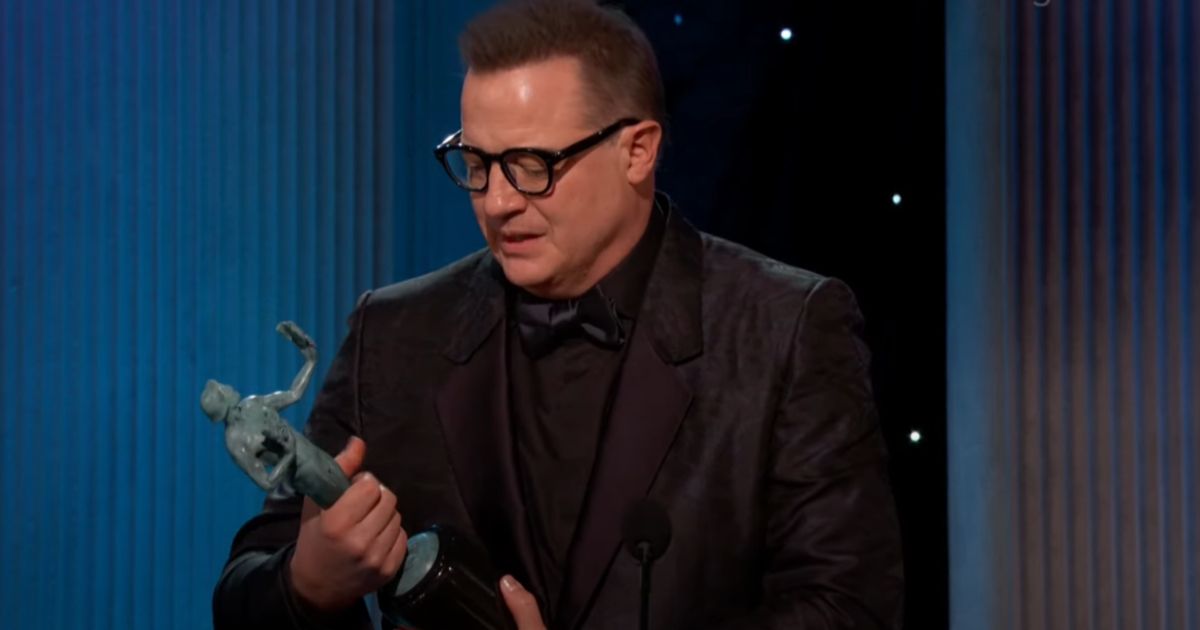 It was a big moment for Brendan Fraser to win his first Screen Actors Guild Award, as can clearly be seen on the actor's face during his acceptance speech. On Sunday evening, the SAG Awards were held, and Fraser was up for Outstanding Performance by a Male Actor in a Leading Role for his acclaimed performance in The Whale. Fraser got the win by overcoming Austin Butler (Elvis), Colin Farrell (The Banshees of Inisherin), Bill Nighy (Living), an Adam Sandler (Hustle). You can watch his speech below, via THR.
One reason why this moment was special for Fraser is that it makes him think about where he was when his career was still on the rise in the early 1990s. Visibly shaken and fighting back tears, he spoke about how he felt like he found a place where he belonged when he first got his SAG card in 1991.
"We're actors, we all want to belong to a tribe, and that's when I found where I belong," Fraser recalled. "If you told that guy back then that I'd be standing right here right now, I would not have believed you. I wouldn't have believed that I had a chance to work with a world-class filmmaker like Darren Aronofsky and speak the words of an empathy fountain that is Samuel D. Hunter, and incredible cast mates like Hong Chau, and Sadie Sink, and Ty Simpkins, and Samantha Morton. And I never would've believed that I would've been offered the role of my life, and this character, Charlie, in The Whale"
Fraser adds, "He's someone who is on a raft or regrets, but he's in a sea of ​​hope, and I've been at that sea, and I rode that wave lately. It's been powerful and good, and I've also had that wave smash me down to the ocean floor, and drag my face along there and wind up on some strange beach and different world and wondering, where am I now? For all the actors out there that have gone through that or are going through that , I know how you feel. Believe me, if you just stay in there, and you put one foot in front of the other, you'll get to where you need to go."
Related: Ke Huy Quan Just Can't Stop Winning Awards for Everything Everywhere All at Once
Brendan Fraser Is Nominated for an Oscar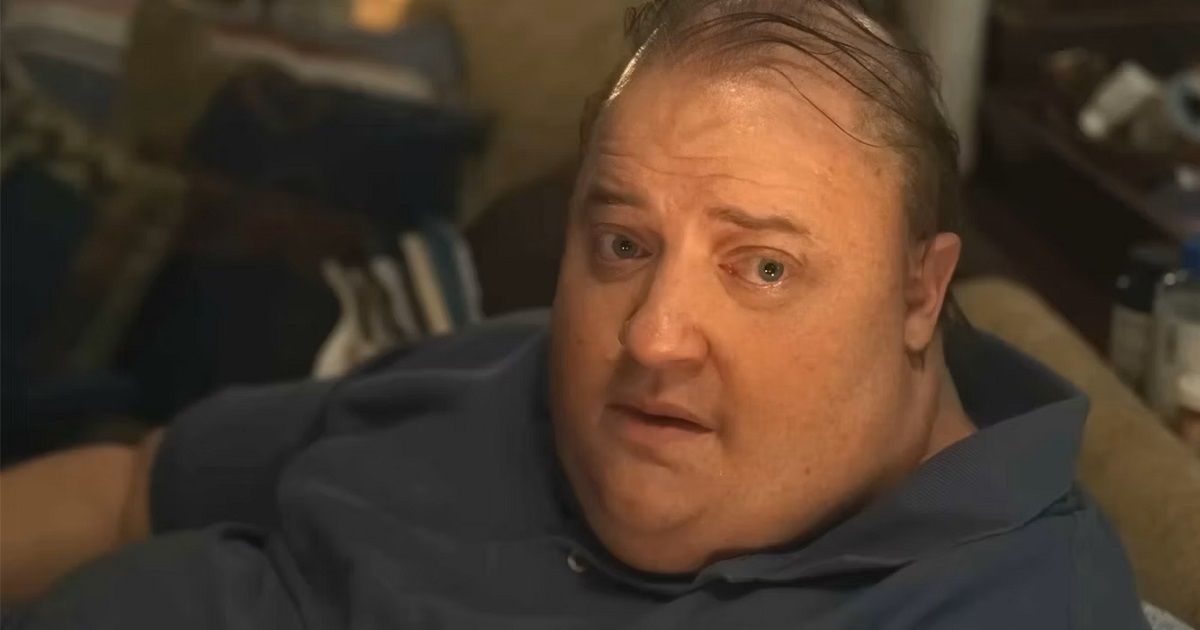 Another big award could be coming Fraser's way next month for his role in The Whale. He's been nominated for an Oscar for the first time, up for Best Actor for his performance as Charlie. Fraser is considered to be a favorite heading into the Oscars, and while nothing is guaranteed, many fans believe he's got a great shot at winning. . Fraser has previously spoken about how he feels he owes it to himself to try to get the Oscar.
"I owe it to myself. I owe it to the filmmakers," Fraser told GQ. "I know I owe it to those fans who paid to come and see me and stand in line in the sun and, you know, all of that .I owe it to my kids. This is my shot."
We'll find out if Fraser gets the Oscar when the Academy Awards ceremony is held on March 12, 2023.