The Last House on the Left is a film that shows unspeakable violence and cruelty in the pursuit of moral reflection. Director Wes Craven recognized that contemporary media failed to show the bitter reality of the Vietnam War, and thus recreated it in horrifying detail. As Scott Tobias states in an article for The Guardian, "The country was willing to send its young people off to war, but it couldn't confront the same violence and death in a theater."
It's unsurprising that contemporary responses to Craven's premier feature were anything but praiseworthy. Many failed to see the film's power to psychically affect an unsuspecting horror audience, but not Roger Ebert. He praised the film as "horrifying" while still recognizing that Craven's depictions of violence were part of the point.
In 2005, an indie movie called Chaos was released and returned to the question Last House on the Left had raised 40 years earlier: what does it mean to depict evil in film, and why would someone want to?
What Is Chaos?
Chaos is a horror film from wrestler-turned-director David DeFalco and producer Steven Jay Bernheim. In it, two young women are brutally raped, tortured, and killed at the hands of a small gang led by the titular Chaos. By the end, Chaos and crew arrive at the home of one of their victim's parents. Violence ensues, and everyone except for Chaos dies.
Related: Horror Movies That Will Make Seasoned Fans Sick to Their Stomachs
Chaos is The Last House on the Left as retold by an edgy fanboy who seemingly missed the point of both Craven's film and its predecessor, Ingmar Bergman's The Virgin Spring. But where those films depicted brutality to explore larger questions about humanity, violence, and morality, Chaos depicts brutality simply for the sake of showing it.
Roger Ebert's Review of Chaos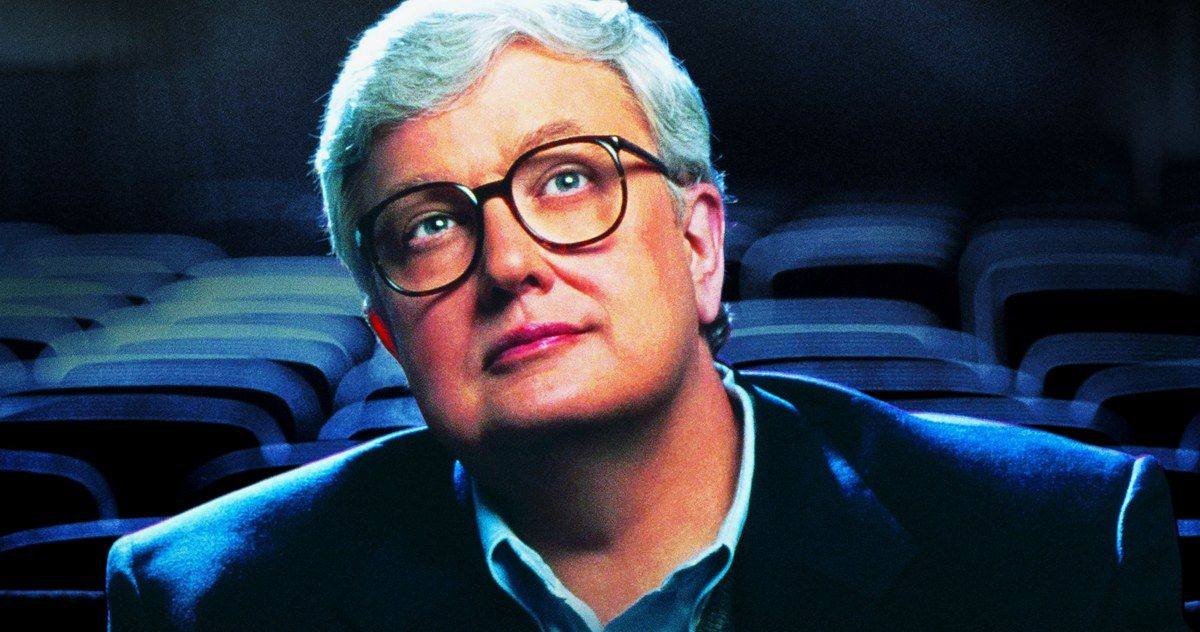 It's rare that a film is so excruciatingly bad that the reviewer not only doesn't recommend it, they actively "urge you to avoid it;" and yet, that's precisely what Ebert did in the opening paragraph to his original review of Chaos. He calls the movie "ugly, nihilistic, and cruel" and one that "denies not only the value of life, but the possibility of hope." The critic cannot deny that Chaos is effective in its attempt to make audiences recoil, but to what end?
DeFalco and Bernheim Strike Back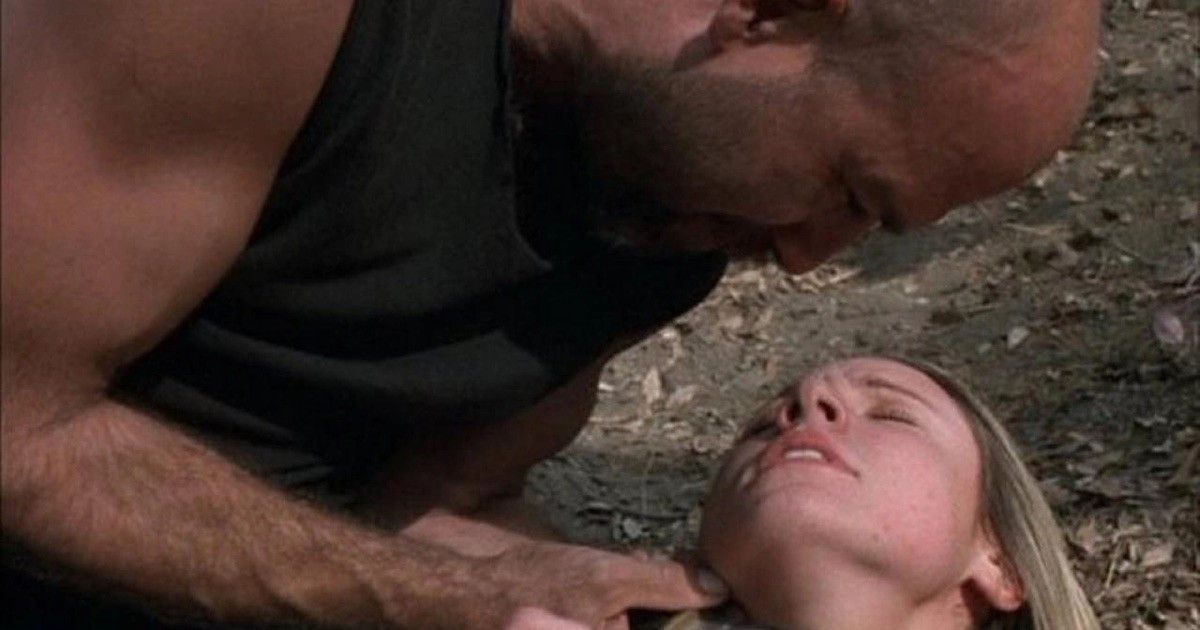 Less than a week after Ebert's original review was published, DeFalco and Bernheim rebutted. In an advertisement printed in Ebert's paper, The Chicago Sun-Times, the director and producer wrote a letter lambasting the reviewer for "ignoring" the real evil their film reproduced .
The letter starts with a brief note of thanks before the creative duo get into the issues they "strongly [felt they needed] to address." In his review, Ebert admits that Chaos is effective and "works," and therefore, to DeFalco and Bernheim, that means the critic is hypocritical to suggest avoiding it.
The filmmakers continue by describing contemporary examples of real-world violence and cruelty—the Iraq War and BTK confessions among them—before arguing that it would be exploitative not to recreate it onscreen. "PG13 horror films" and "cable networks" sanitize the truth, they say, and in doing so only serve to "titillate and attract audiences" for cheap genre fodder. They conclude by asking why Ebert wouldn't let audiences make their own media decisions.
Related: Roger Ebert's Most Hated Horror Movies of All Time
At best, the letter comes off as innocent. The arguments DeFalco and Bernheim make are valid, but for a different film. It's hard to believe that any of Chaos was supposed to be realistic when it's so laughably cheap and "edgy." The fact that the filmmakers want us to believe that a small meeting of men in the woods is a "rave" is just one of the many tips to this, as is The horribly stereotyped representation of Black and Jewish people.
But perhaps the most damning thing about Chaos and its creators' reaction to criticism is revealed in Ebert's response.
Evil All Around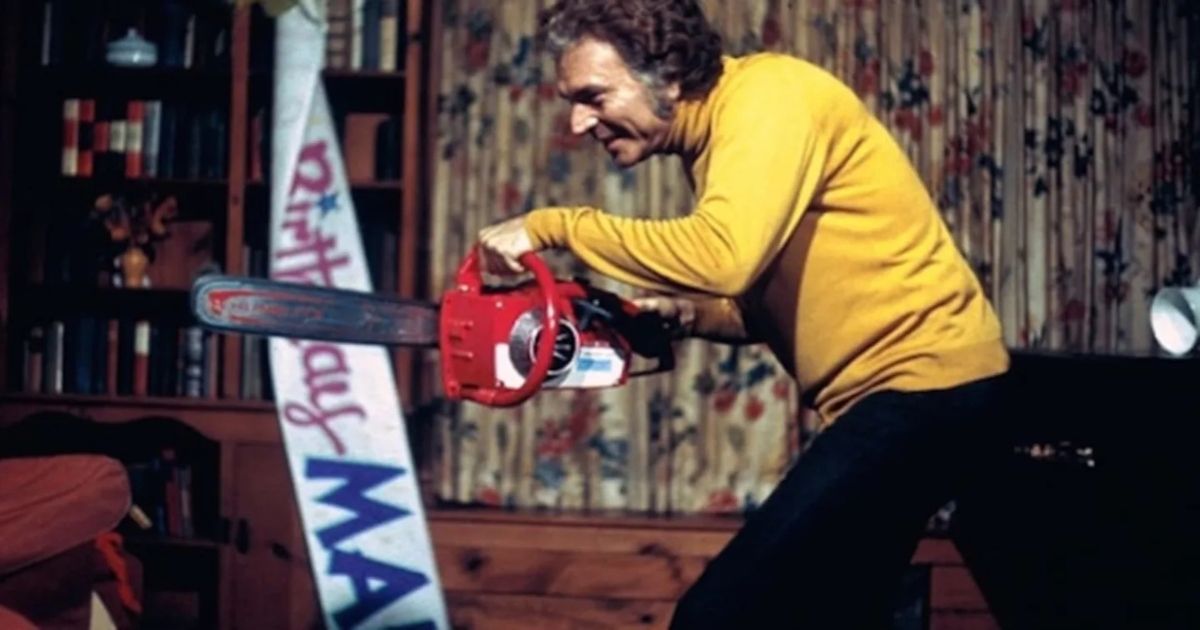 Just one week after his initial Chaos review went out, Ebert would publish a second piece about the film directly responding to the filmmakers' letter. He writes that the film does indeed "work," but to what end? By showing the audience pure evil in a world already inhabited by pure evil, what does Chaos hope to say?
To Ebert, the only message that can be gleaned from the film "is that evil reigns and will triumph." And if that's the message that DeFalco and Bernheim intended, the question remains as to why? Why does an audience need to speculate a simulacrum of the real evil they already experience daily? What purpose does this serve other than to exploit tragedy and numb our reactions to it?
Ebert closes out his letter with the Greeks, suggesting that catharsis is necessary to depict tragedy. Humans must reckon with our mortality, and so we turn to "the consolations of art, myth, hope, science, religion, philosophy, and even denial, even movies, to help us reconcile with that final fact." We aren't searching for a happy ending in catharsis but instead simply a release. What Chaos does is nihilistically allow in evil, and, as Ebert puts it, that's nothing more than a "surrender" to it. Future horror filmmakers could learn a lot from this exchange.