Bel-Air is back! Season 2 of the acclaimed, popular series has officially kicked off, with new episodes streaming Thursdays on Peacock. The latest installment has plenty to offer, including a highly anticipated cameo from the original source material. First, there was Oscar winner Will Smith's iconic sitcom from the '90s. And now, the folks behind the new series are asking, "What would the show look like as a drama series?" For those not familiar, Bel-Air is set in modern-day America and offers a new take on Will's complicated journey from the streets of West Philadelphia to the gated mansions of Bel-Air. As these two worlds collide, Will reckons with the power of second chances while navigating the conflicts, emotions, and biases of a world far different from the only one he's ever known.
We recently caught up with season 2 showrunner Carla Banks Waddles, along with the beloved cast of Bel-Air, including Olly Sholotan (Carlton), Adrian Holmes (Uncle Phil), Jimmy Akingbola (Geoffrey the House Manager), Cassandra Freeman (Aunt Vivian), Coco Jones (Vivian's daughter Hilary), and Akira Akbar (Hilary's sister Ashley). They're very excited for what's to come this season and shared their favorite moments thus far.
Co-Stars Dish on Season 2's 'Dynamics'
MW: Did you watch the original show back in the day, and did that play a part in whether you wanted to join this series or not?
Jimmy Akingbola: Yeah, I did. You know, in the U.K., The Fresh Prince of Bel-Air was a hit show… For me, you know, growing up watching it, I was very inspired by the show. I always enjoyed Will and Carlton's sort of relationship. Also, I love the way that the show addressed serious issues. You know, there's always, each episode, that moment where we're going to deal with, whether it's a situation with the police or drugs or family issues. And so, so yeah, it's an honor to be playing Geoffrey in Bel-Air because he was a Brit, well-known actor that we all loved in the U.K. And you know, that dynamic with him and Phil was brilliant to watch. But I think we're doing something completely different here with Bel-Air, which is very relevant to where we are in the world now, 2023.
Adrian Holmes: Yeah, I mean, I watched the show in real-time as well. It really inspired me growing up and just their fashion. And Will Smith, he was just so magnetic. You know, he really did such an amazing job playing himself in the show. And as Jimmy said, to the relationships, and just him and Carlton and the issues… we learned a lot. It was a teaching show, you know, a lot of lessons that were learned and a lot of solutions to problems that we go through. And I think that's what makes our show so special is because we follow that blueprint. And we're very proud to be a part of it.
Ollie Sholotan: If I'm correct, the original Fresh Prince finished airing in '96. I was born in 98. But you know, the original Fresh Prince was such a huge show that I still watched it, you know? I watched it as a kid. I will say I remember my audition, I don't know if it was same for everyone, but my audition, the casting director had said, "This is not the original Fresh Prince. Do not look to that for inspiration." Just because we were trying to breathe a new life into it and do something different. But obviously, you know, the storylines and the spirit of the original show are still present in ours.
Related: Exclusive: Bel-Air Star and Co-Creator Praise Will Smith as a 'Mentor'
MW: What are you excited for viewers to see in season 2?
Sholotan: What I'm looking forward to the most perhaps, is just Will and Carlton's dynamic… It's always been so interesting and so fun, and dope to look at. And season 1, we kind of meet them both at a place where they're not really ready to be besties like that. And this season, with where the relationship has gone, they definitely are allowed the opportunity to kind of grow together in a lot of ways. So I think it's gonna be a fun dynamic for fans to watch.
Holmes: Yeah, absolutely. And also with Phil and Viv, the parents, the patriarch, or the matriarch. Balancing the family career and just making sure that the household is running as smoothly as possible. Also with Jeffrey and our relationship… but yeah, there's gonna be a lot of just great drama and conflict and resolution. I think the theme for this season is "the rebuild of trust," you know? With Phil and Will, as well as Phil and Geoffrey, that's a big thing.
Akingbola: For me, I'm really excited about sort of peeling back the layers of Geoffrey, you know? We're going to find out a little bit more about him. We're gonna delve into the mystery of Geoffrey. But also, we're gonna find out a bit about his personal issues, his personal family issues… And so that's really exciting. And I think overall, we're just excited to again share the beautiful work that we've been doing for season 2, and we hope fans are going to enjoy it like they did in season 1.
Coco Jones, Akira Akbar, and Cassandra Freeman on Season 2's 'Life Lessons'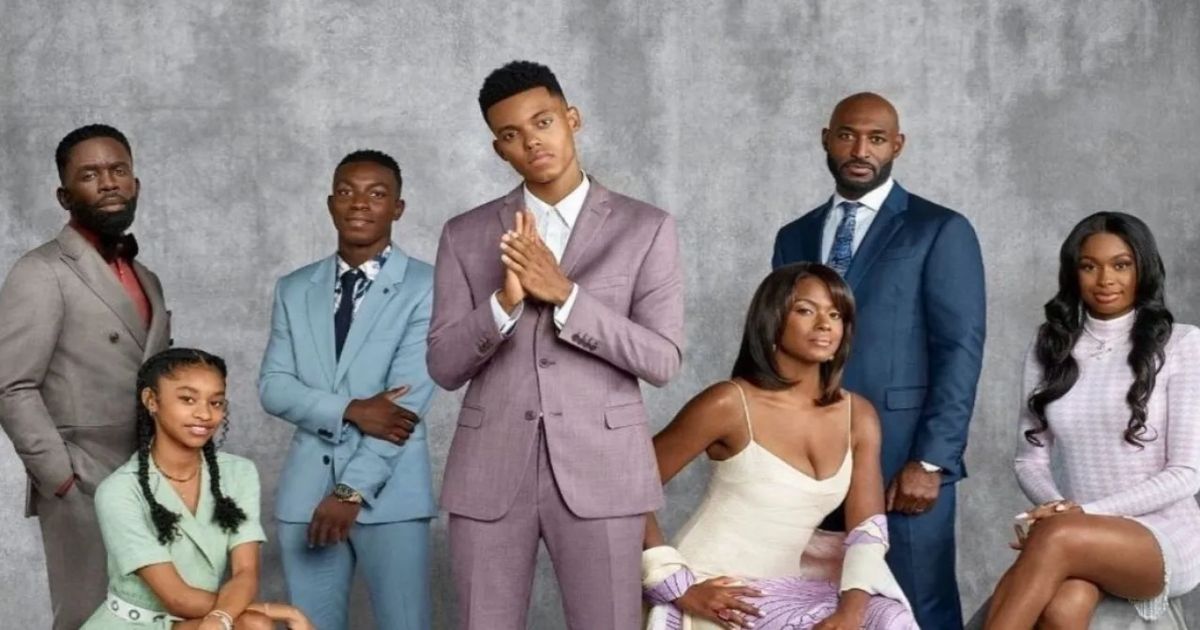 MW: Did the original show play a part in your decision to jump on board with this new reimagining?
Coco Jones: Yeah, of course. I definitely watched The Fresh Prince of Bel Air. I feel like it was such a classic and a moment in history for all Black people to see that representation. I always was gravitating toward Hilary. I thought she was, like, so confident, and she made every room about her. And I live for that energy. I think when I did get the script for Bel-Air, I was intimidated initially, just because I didn't really know what a reimagining would mean. For myself, I didn't even know if I really saw myself as Hilary, but my friends told me that I very much give Hilary vibes, so it all worked out.
Akira Akbar: Yeah, I've definitely seen the original. But I didn't want to bring the character from the original fully to this new dynamic because it's a lot more different, where it's a lot more timely… It's a lot more modern now, so I didn't go back and rewatch everything.
MW: What are you excited for viewers to see in season 2?
Cassandra Freeman: I really am proud of this season. I feel like, in episode 4, you go through so many emotions in just episode 4 alone. It's comedic. And Hilary has a crazy reveal in that episode… There's a new character that gets introduced in 4 as well… There's just so many yummy things, and then it also gets so dark… There's this nostalgic flair, and I feel like Jabari [Banks] and Olly [Sholotan] do such a great job this season… It feels like you're watching a prequel to The Fresh Prince sometimes because you're like, "Oh my god, there's that relationship. That's so iconic." And you get to see the love in them before it goes maybe the other direction again.
Jones: I'm very excited for fans to watch Hilary be in love… She gets to learn so much about herself and the real world, and not focusing on content and going viral. And all of these things that actually in society are so draining to focus on, she gets to really learn about someone and love someone who, you know, has a completely different perspective on the world. They trade off these life lessons and perspectives that grow each other in a really beautiful way. I'm excited for fans to see that.
Akbar: I'm excited for people to see the connection that Ashley and Mrs. Hughes have, who is played by the iconic Tatyana Ali. I think that was a really special moment. And I love that connection that they have, and that was also played a big part in Ashley's storyline because this makes her tune in more into her activism part of her life.
Related: Will Smith Pokes Fun at Oscars Slap Controversy
MW: The original show was very much a sitcom, and this reimagining has shifted to drama, of course. Do you tend to gravitate towards a particular genre for your film and TV projects?
Jones: I personally love some dry comedy. The Office is really my thing. I would love to do something like that. But with the drama, I actually really enjoy it because, for me, it's harder to be like super, super goofy. I can tap into goofiness, but like, the extreme body comedy, I've tried it before, and I don't know if it's really for me. Drama, to me, it feels easier because I can always tap into, like, pain or those real raw emotions because they're so common, you know? So I really enjoy doing that drama. I think for my next project, I would want to do like maybe action.
Freeman: I've been lucky to do a lot of both… I used to be a stand up comedian, so I'm definitely in the mood to tap into my Goldie Hawn energy at this point. My Whoopi Goldberg-ness because Aunt Viv is so steady like a ship. It would be nice to break out. But you know what I really love to play? I would so love to be an unlikable person. Like if they were re-doing Working Girl, I'd want to be Sigourney Weaver.
Season 2 Showrunner on 'Unexpected Moments'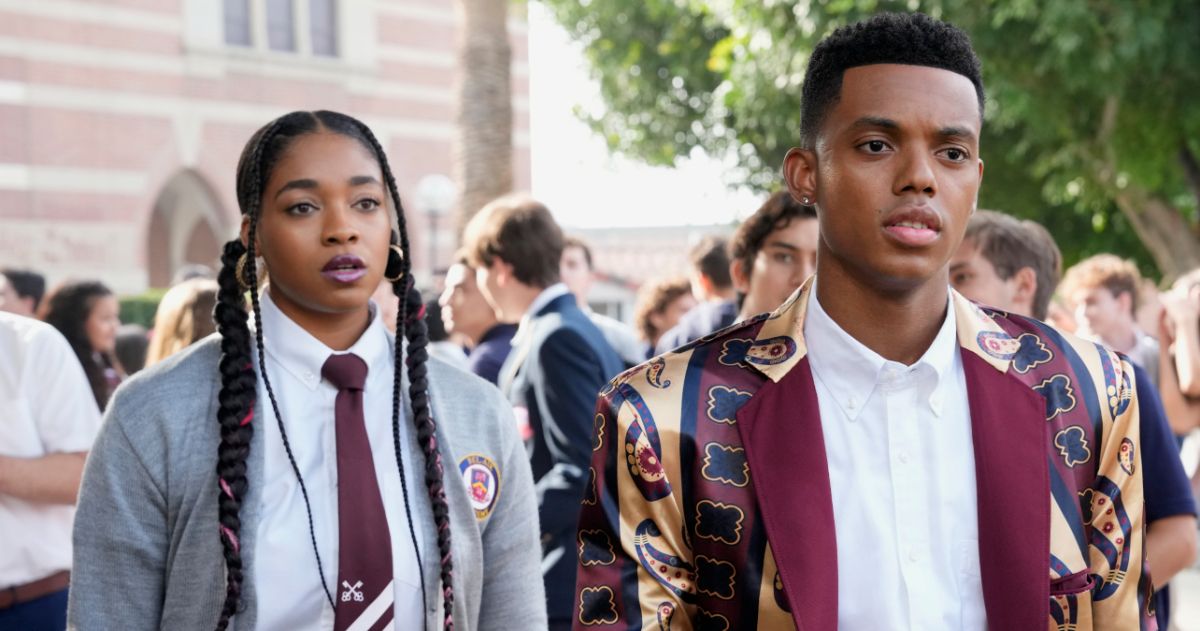 MW: In filling the role of showrunner this season, was there a particular direction you were hoping to take the series?
Carla Banks Waddles: I was a co-EP and writer on the first season, so I think it was sort of a seamless transition. And everybody being in the same boat of, "These are the stories we want to tell. These are the stories that excited us in season 1, so how can we continue that momentum and keep that energy, and keep that wild ride alive and all those unexpected moments?" So I think, totally, it was very much the same, and making sure we're still having those important conversations within the family. It was just wearing a lot more hats now.
MW: Going back to season 1, what was it like getting the show itself off the ground?
Waddles: It was great. You know, it was a little nerve-wracking, because you don't really know like, "Oh my God, am I ruining this family that everybody knows and loves?" But knowing that we wanted to do something that felt groundbreaking, that felt edgy, that didn't feel safe, and just hoping that people would respond to it because so many people felt attached to who this family was and the feeling of this family. And they didn't want it tampered with, in a way… The legacy was important to a lot of people. So definitely feeling like you wanted to hold that dear and be careful with that, but also wanting to take some risks and make it different and make it noisy. And so a lot of it was just really slowing down what the sitcom was and obviously the original premise of that, and living in the reality, in the space of what would really happen, you know? A kid from West Philly that gets sent out here, and a kid that is a fish out of water and not used to this environment… and it's not just going to be a walk in the park for everybody. Not everybody's gonna want to be here, [for example] Carlton. There are a lot of real feelings involved, that you can really just slow down and live in, in the reality of the story.
Related: 10 Movie Roles Will Smith Said No To
MW: In writing and producing the show thus far, have any past TV series, movies or filmmakers inspired how you wanted this show to feel?
Waddles: I can't think of a specific show. But I just know that, you know, we talk a lot about The O.C. in the writers' room and just sort of the family that was… And our tone feels a little different from that, but there was something about that family and those kids and those adult relationships, with the balance of the young people in the show, that we talk about a lot in the writers' room, and that feels totally like a good show for us. But just wanting it to feel grounded and real to who these characters are. And even though they're live in an aspirational space, and they live in a mansion, they have beautiful clothes and cars, at the end of the day, just wanting them to feel like a family that people can connect to and relate to, that they can go, "Yeah, we've done that. We've had those conversations at our dinner table."
MW: Have you drawn on any personal experiences while working on this series?
Waddles: Yeah, I'm a wife and a mother of teenagers, raising kids. I'm from Detroit originally, so I feel there's a little of Will in me, you know, coming from that world and sort of making that transition into a very different world in LA and raising kids in a very different world. So I think just organically, I connect to a lot of Will's stories, and even just a lot of Aunt Vivian stories, being that centered mom who's trying to find her own way in the world but also be the caretaker of so many others, teenagers that are your own and a nephew who you really are trying to give a better life to, and having a soft spot for a lot of people, but also trying to navigate through your own world. So I think that story is very personal to me. So yeah, I think I bring a lot of myself to her stories, but also to Will's story. [Aunt Viv] a very centered character on the show. And [Cassandra Freeman] plays her so perfectly.
Bel-Air comes to us from Peacock.