Michelle Yeoh was almost at a loss for words upon winning her SAG Award, though one particular four-letter word got out.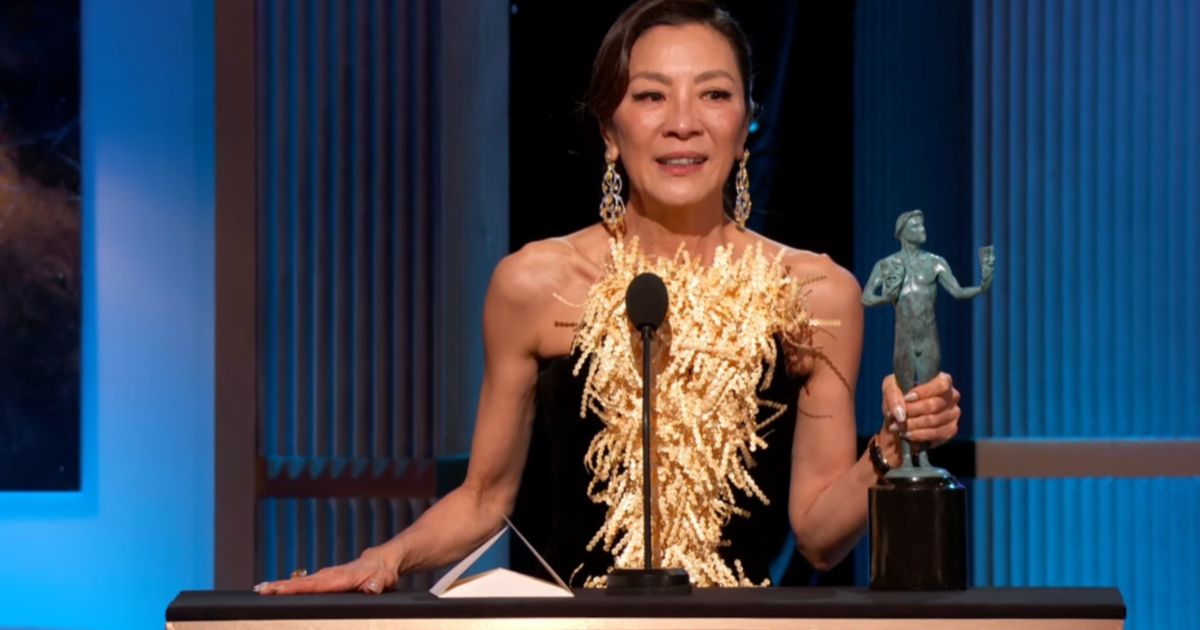 For her acclaimed performance in A24's hit film Everything Everywhere All at Onceanother big win has come in for Michelle Yeoh. At the Screen Actors Guild Awards on Sunday, Yeoh picked up the win for Outstanding Performance by a Female Actor in a Leading Role. The win makes Yeoh the first Asian woman to win a leading movie acting role at the SAG Awards. Also up for  The award were Cate Blanchett for TarViola Davis for The Woman KingAna de Armas for blondeand Danielle Deadwyler for Till. Watch her acceptance speech below, via THR.
Yeoh was visibly emotional when accepting the award, initially having some difficulty speaking. Holding back tears, she was able to address how it felt to win the prestigious award at the event.
"SAG-AFTRA, to get this from you who understands what it is to get here, every one of you knows the journey, the roller coaster ride, the ups and downs, but most important, we never give up," Yeoh said.
Yeoh then goes on to struggle a bit further to pull herself together, at which point she picks up her award and drops an F-bomb, entertaining everyone in the audience. She was then able to compose herself enough to give her thanks for the award .
"This is for every single girl that looks like me," Yeoh continues. "We're here because we love what we do, and we will never stop doing this because we really, really love it. Thank you for giving me a seat at the table because so many of us need this. We want to be seen, we want to be heard, and tonight, you have shown us that it is possible and I am grateful, and my mom will be eternally grateful to you."
Related: Sam Elliott Wins SAG Award for 1883 Performance
Is the Oscar Next for Michelle Yeoh?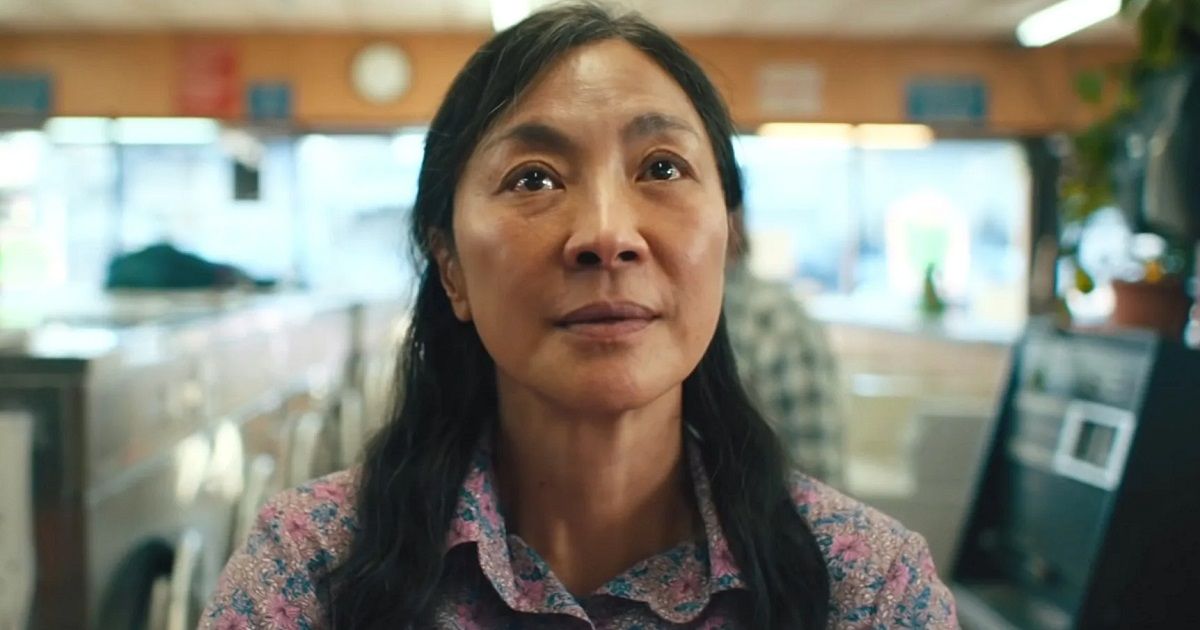 This is just the latest of many awards Yeoh has already won for Everything Everywhere All at Once. She recently won a Golden Globe Award for her role in the film, and she's also up for the Oscar at the Academy Awards in March. Perhaps that will be the next big award to come for Yeoh, and that would not be a surprise as it would continue her current trend of garnering awards and enormous acclaim because of her performance in the film.
Everything Everywhere All at Once had a great night overall at the SAG Awards. Ke Huy Quan and Jamie Lee Curtis also won acting awards while the whole cast won as an ensemble. Stephanie Hsu was also nominated for her supporting role, which went to Curtis as they were in the same category.