"Don't let him destroy everything we've built."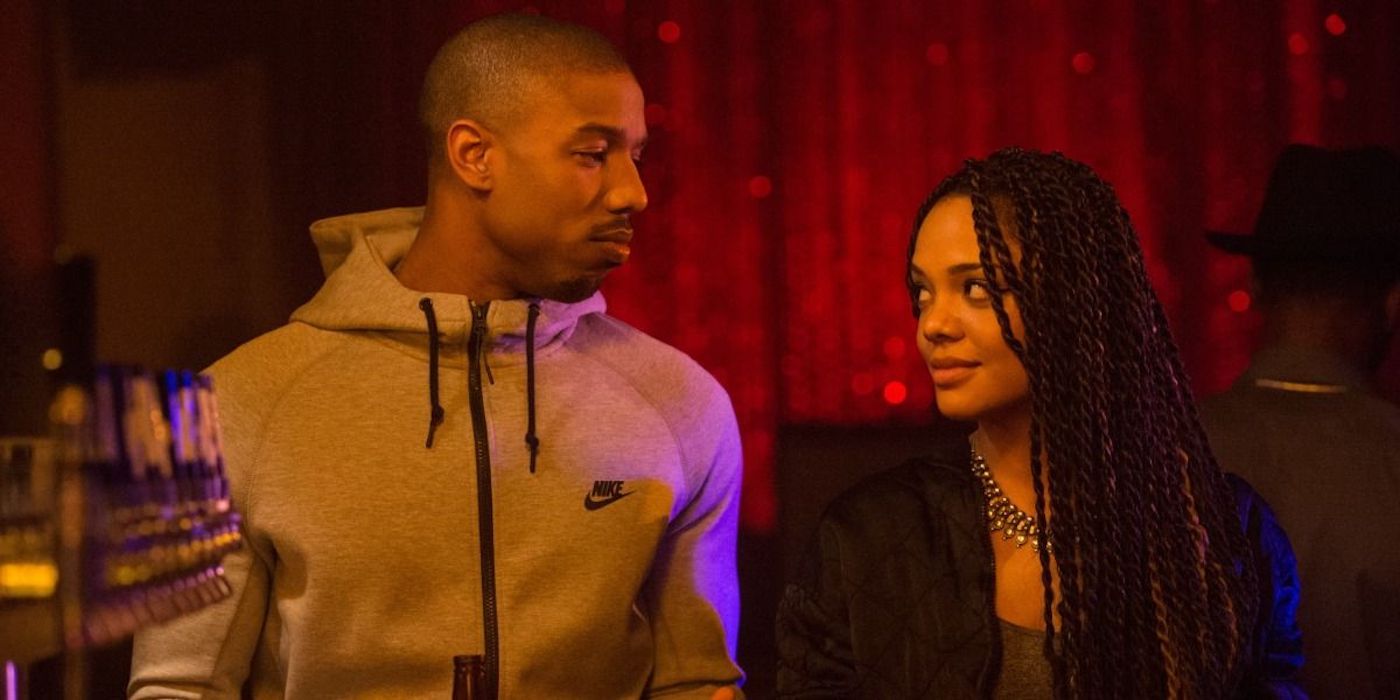 Rocky Balboa was undoubtedly, at its core, a story of love and triumph, and it looks like Creed III is following unapologetically in its predecessor's footsteps. With just hours until the Michael B. Jordan-led film dominates theaters, audiences have been given a fresh insight into the dynamic between Adonis "Donnie" Creed (Jordan) and his now wife Bianca (Tessa Thompson).
In a new still from the upcoming boxing hit, Donnie is seen suited and booted as he sits on the edge of a luxurious bathtub with his wife opposite him. In an intimate—and seemingly emotional moment—the pair lean into one another with their eyes closed and arms intertwined as they share a moment of peace in each other's presence. The intense embrace suggests Donnie is overflowing with stress as Bianca attempts to steady him as a truly supportive partner. To drive home the weight on Donnie's shoulders, the caption "'Don't let him destroy everything we've built.'" The impact of Bianca's words is particularly pertinent given the magnitude of the challenge Donnie has ahead of him.
From all the promotional material so far, it's clear the crux of Donnie's problem is deeper than meets the eye. The film is set to pick up with the former boxing champion now having retired and settled down as a true family man. life is thrown out of balance when his childhood best friend Damian "Dame" Andersen (Jonathan Majors) gets out of prison and is determined to haunt Donnie with an unspoken past. Not only does he threaten to strip him of his legacy, which he built on the back of his mentor Rocky (Sylvester Stallone) and his late father Apollo (Carl Weathers), but he also makes his intention to ensure Donnie's entire family pays for his losses clear.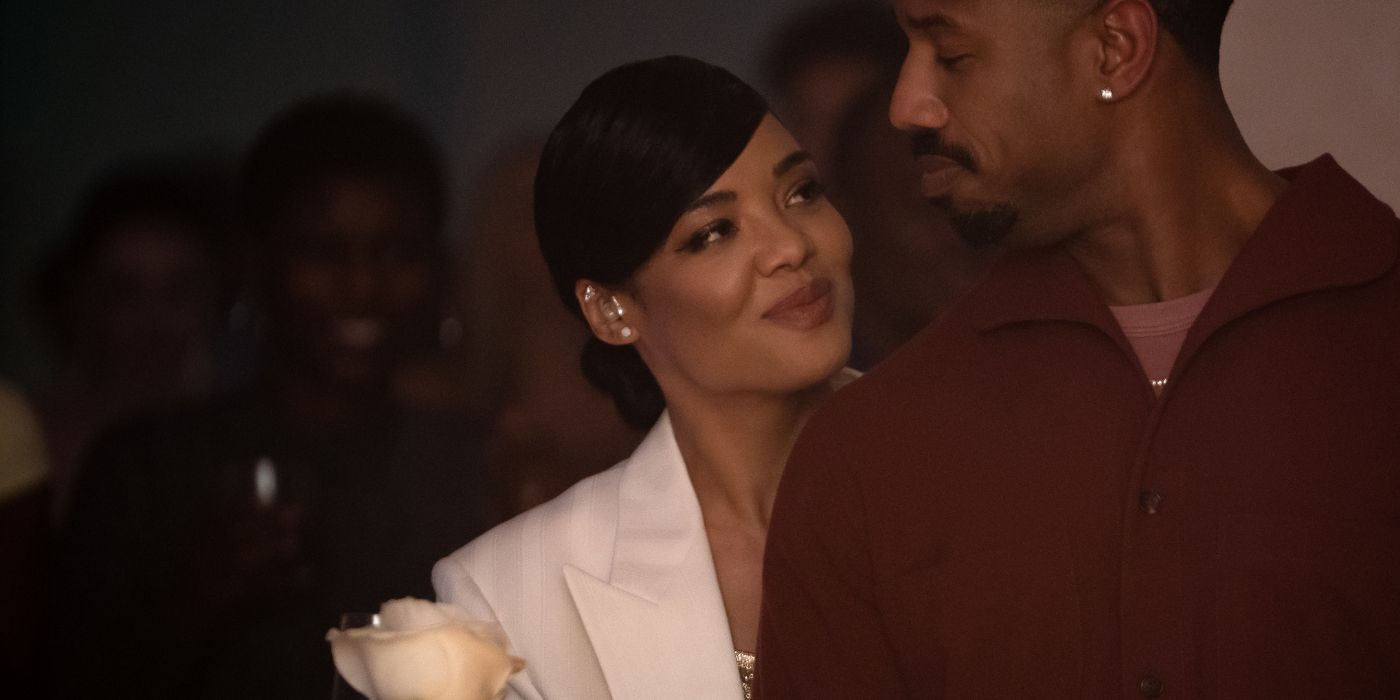 RELATED: 'Creed III' Box Office Eyes Trilogy-Best Opening Weekend With $36-40 Million
Despite having a boxing career full of glittery titles behind him, there is evident anxiety brimming under the surface for Donnie. Whether that is because there is more to the story of Dame's arrest than meets the eye or simply because there is a painful reality that comes With having to confront someone who he once considered family is not yet known. Hence, the warning Bianca offers Donnie feels much deeper than just protecting his boxing title.
The thematic undertones of Creed III scream Rocky-inspiration with the films becoming renowned for touching on the real fight outside the ring. It looks like Jordan's offering has successfully leaned into that very essence with the movie hailed "Certified Fresh" on Rotten Tomatoes and earning a rave review from Collider's own Ross Bonaimewho praised it for breathing "new life into this nearly half-century-old franchise."
You can witness Donnie go head-to-head with Dame on March 3. In the meantime, you can check out the new still below.