Bossy Bear is set to premiere on Nickelodeon from the creator of Uglydolls.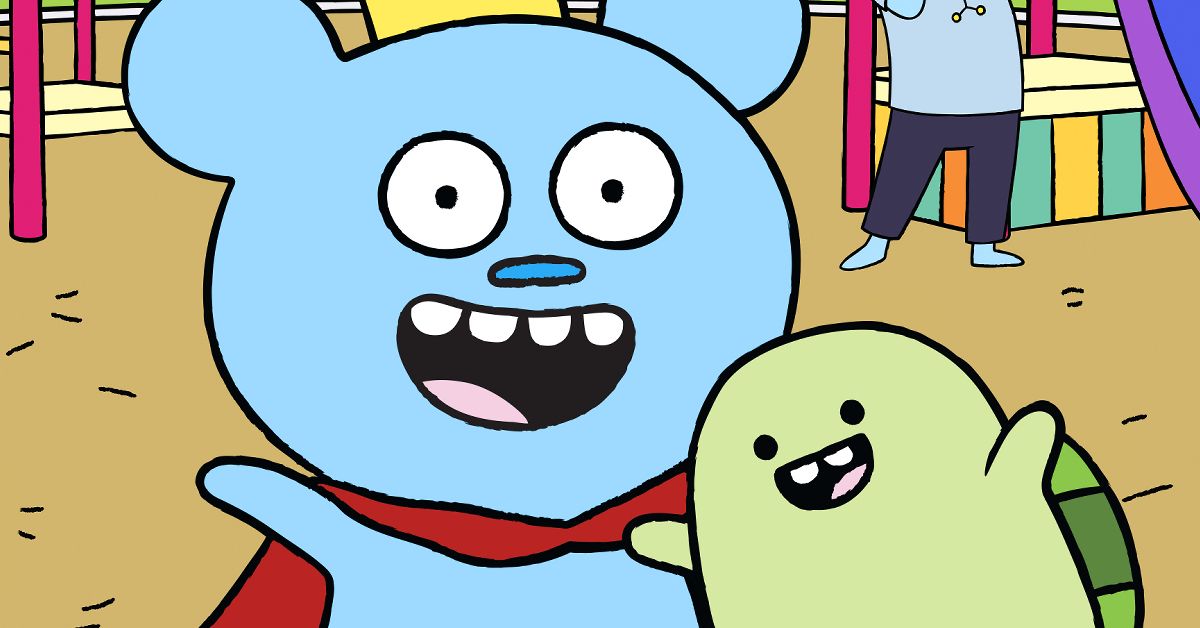 A new duo is making their way to Nickelodeon! On March 6th, Bossy Bear will make its grand debut and will introduce viewers to Bossy and his best friend Turtle! A synopsis of the series can be read below.
Preschoolers will embark on outlandish misadventures with quintessential odd couple–Bossy Bear and Turtle–in Nickelodeon's brand-new animated preschool series Bossy Bear, debuting Monday, March 6, at 11 am (ET/PT). The series follows Bossy Bear, an overly-enthusiastic extrovert, and Turtle, a thoughtful introvert–unlikely besties who make the perfect team for navigating silly childhood adventures in their Koreatown-inspired city of Pleasantburg.
Bossy Bear is based on the book series of the same name by David Horvath, who you might recognize as the creator of the hit Uglydoll brand! For Bossy Bear, Horvath is teaming up with his wife, Sun-Min Kim to bring the characters to life, with much of the series being based off their lives living in both Seoul and Los Angeles. Check out the trailer below!
Bossy Bear's Big Voices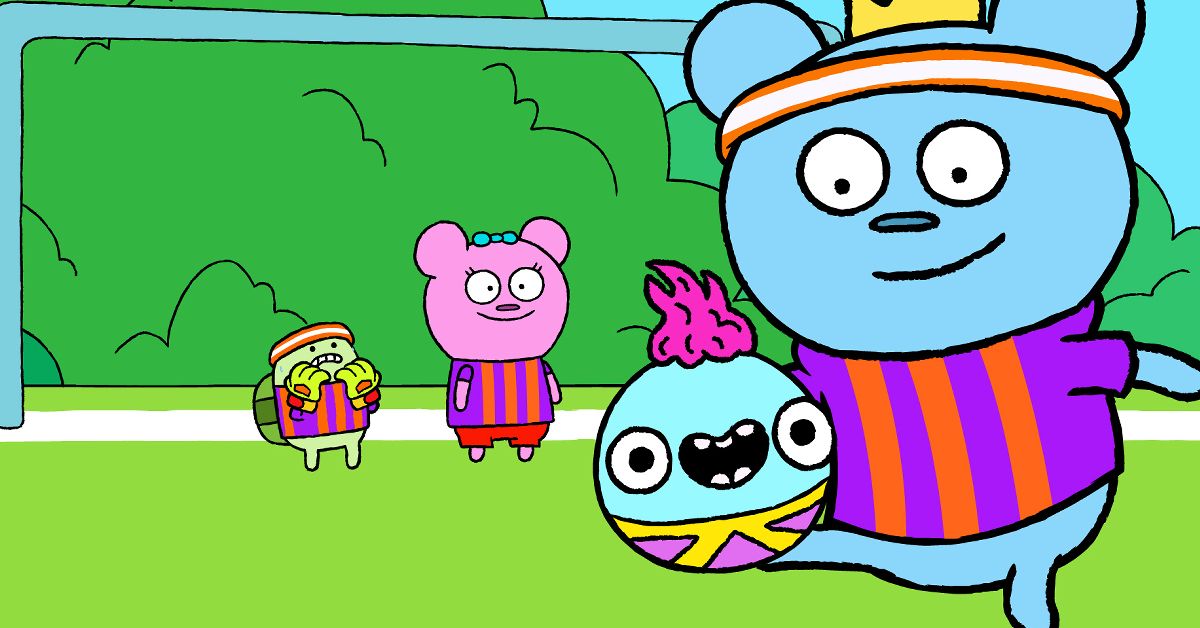 Playing the titular role of Bossy Bear himself is Jayden Ham (Star Wars: Jedi Temple Challenge), joining him will be Jaba Keh (Sesame Street Mecha Builders) as Turtle. Joining in as the cast of Bossy's family are Claudia Choi (Spider-Man: Into the Spider-Verse) as Bossy's mother, Shaun Baer (Chicago PD) as Bossy's father, and Viva Lee (Deadly Class) as Bossy's older sister, Bissy. Bissy's best friend, Ginger, will be played by Beahlen Deacon. Playing Ginger's parents will be the real-life couple Lance Bass and Michael Turchin, who will play Tyler the owl and Greg the chipmunk.
Bossy Bear's Big Beginnings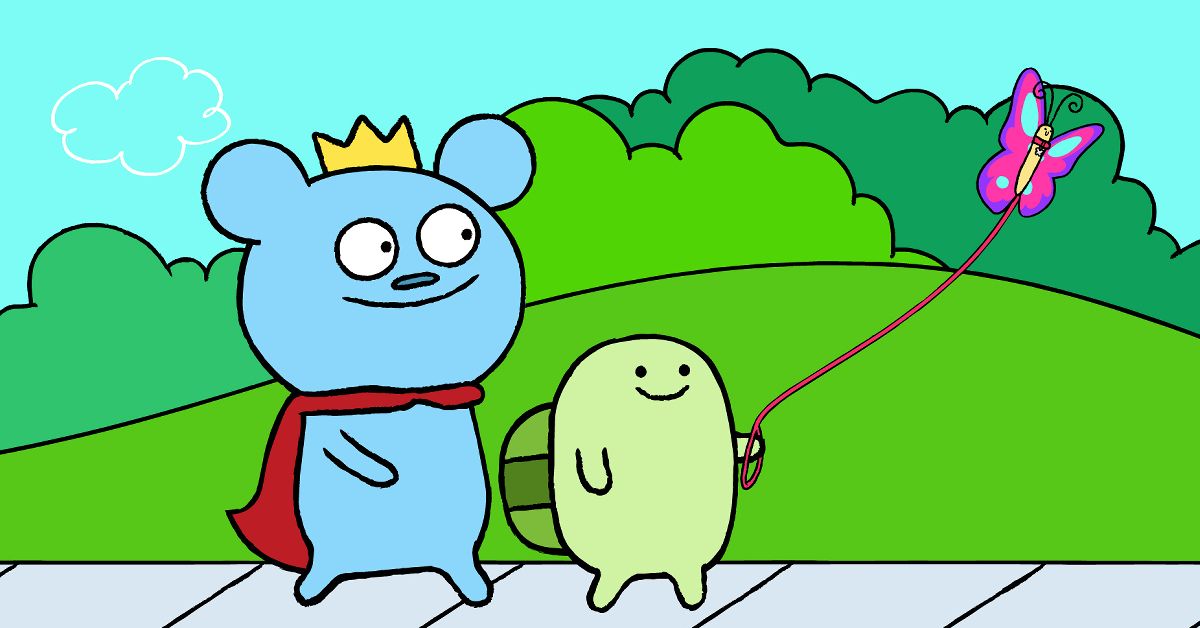 Bossy Bear is set to start things off with a bang! On March 6th, the show will premiere with the episodes "Ultimate Hype Bear/The Chrysalis Crew/Just Say No." "Ultimate Hype Bear" will follow the gang as they get ready to attend a meet-and-greet with their favorite K-Pop band, but Bissy is starting to get cold feet. "The Chrysalis Crew" will be about Bossy and Turtle finding a chrysalis and teaming up to keep it safe from harm until it finally, "Just Say No" will star Turtle as he gathers enough courage to tell his friends to not use his favorite toy as a soccer ball. A sneak peek for "Ultimate Hype Bear" can be found below.
Horvath commented on his excitement to the show's premiere with Animation Magazine. The author/producer noted on the positive experiences working with Nickelodeon.
"Sun-Min and I were so fortunate to be able to collaborate with the incredible teams at Imagine and Nickelodeon and can't wait for everyone to experience Bossy Bear. This is the best possible version of what we envisioned with our original books and limited run toys produced so many years ago, and the experience has been a true gift."
After the big premiere, Bossy Bear will air regularly Monday through Thursday at 11AM (ET/PT) on Nickelodeon throughout the month of March. Encores will also air at 5PM (ET/PT) on Nick Jr.