Susan Sarandon has delivered a plethora of memorable performances across an impressive acting career, which now spans several decades. This includes her standout role as the intrepid Louise Sawyer in the 1991 hit film Thelma & LouiseBut before she achieved mainstream commercial success, Sarandon made several movie appearances in the early 1980s that spoke to her promising talent. Atlantic City, Tempestand The Hunger show an actress destined for stardom, three brilliant performances that are overshadowed by her later onscreen success.
Sarandon made her film debut in Norman Wexler's 1970 drama Joefollowed by several well-received TV and film appearances. But despite her impressive acting caliber, she did not reach widespread renown for several years. It wasn't until the 1988 release of Bull Durhamwhere Sarandon stars alongside Kevin Costner and Tim Robbinsthat she began to be applauded for her palpable talent. This was followed by an uptake in industry recognition, where she received her second Academy Award nomination for Thelma & Louisefinally winning for Best Actress in the 1995 film Dead Man Walking.
The blockbusters that chart Sarandon's path to fame are broadly appreciated. But Sarandon made several important film appearances at the beginning of the 1980s which provided the foundation for her burgeoning success. Her less recognized work evidences her growing talent. Often missing the mark in terms of box office numbers, or lacking in an engaging script, these movies demonstrate an actress who shines in spite of the material, where Sarandon adds an element of quality to any production, no matter the genre.
RELATED: 'Blue Beetle': Susan Sarandon Teases What She's Excited for Fans to See
Susan Sarandon Received Her First Oscar Nom for 'Atlantic City' (1980)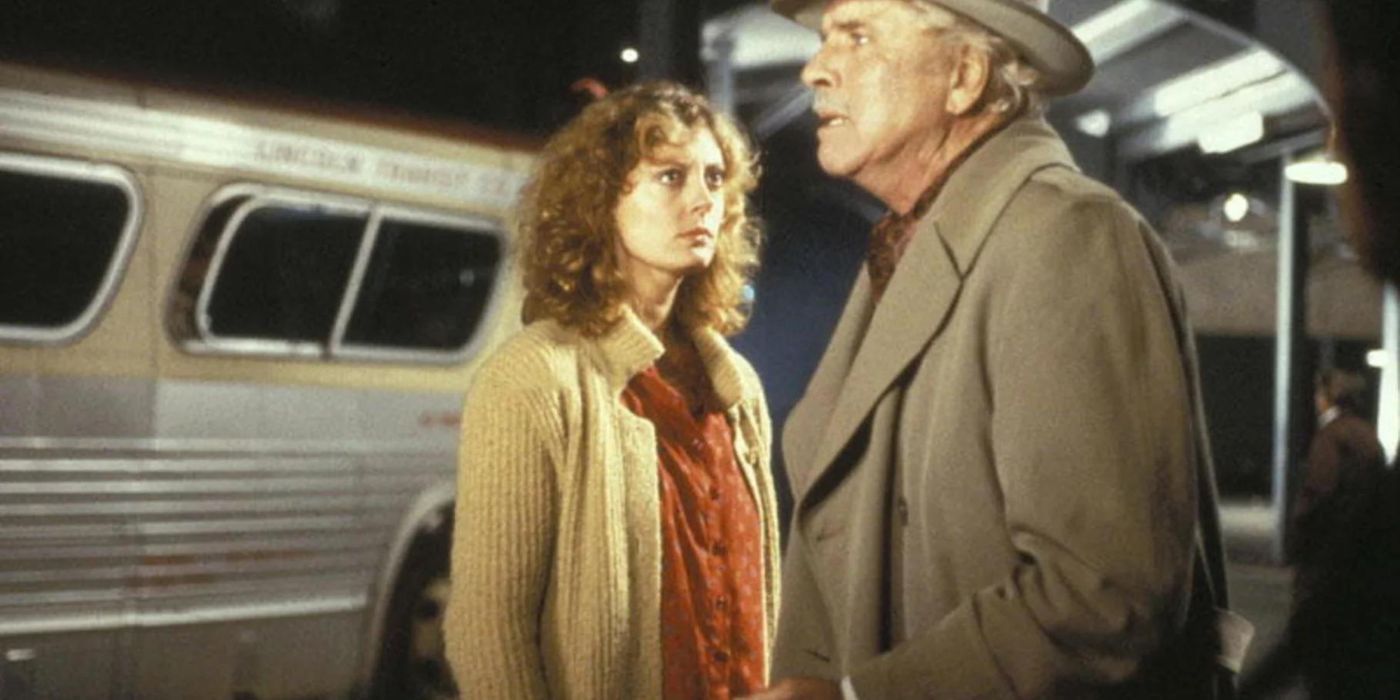 One of Sarandon's better received movies during this period was the crime blockbuster Atlantic Citydirected by Louis Malle. She plays the hard-done-by aspiring blackjack dealer Sally, whose life becomes intertwined with aging mobster Lou (Burt Lancaster). Sally is both vulnerable and steadfast in her determination to pursue her dream of dealing blackjack in Monaco, despite the hindrances of her estranged husband and sister, and an unexpected romantic entanglement with the charismatic Lou.
Sarandon received her first Academy Award nomination for her performance as Sally, a role which illustrated her emerging talent for playing characters with an intense and turbulent inner-life. In this movie, and later in Thelma & LouiseSarandon conveys a certain boldness and impenetrability alongside this half-hidden emotionality. The result in both films is an irresistibly complex female character who endures and emotes in equal measure. In Atlantic Citythis takes place in a world of male violence and carelessness, where organized crime and the ill-informed actions of her husband endanger her independent way of life. In scenes of violence and potential exploitation, Sally stands firm, a role infused with Sarandon's emerging confidence and dexterity.
Susan Sarandon Shines in an Otherwise Lackluster 'Tempest' (1982)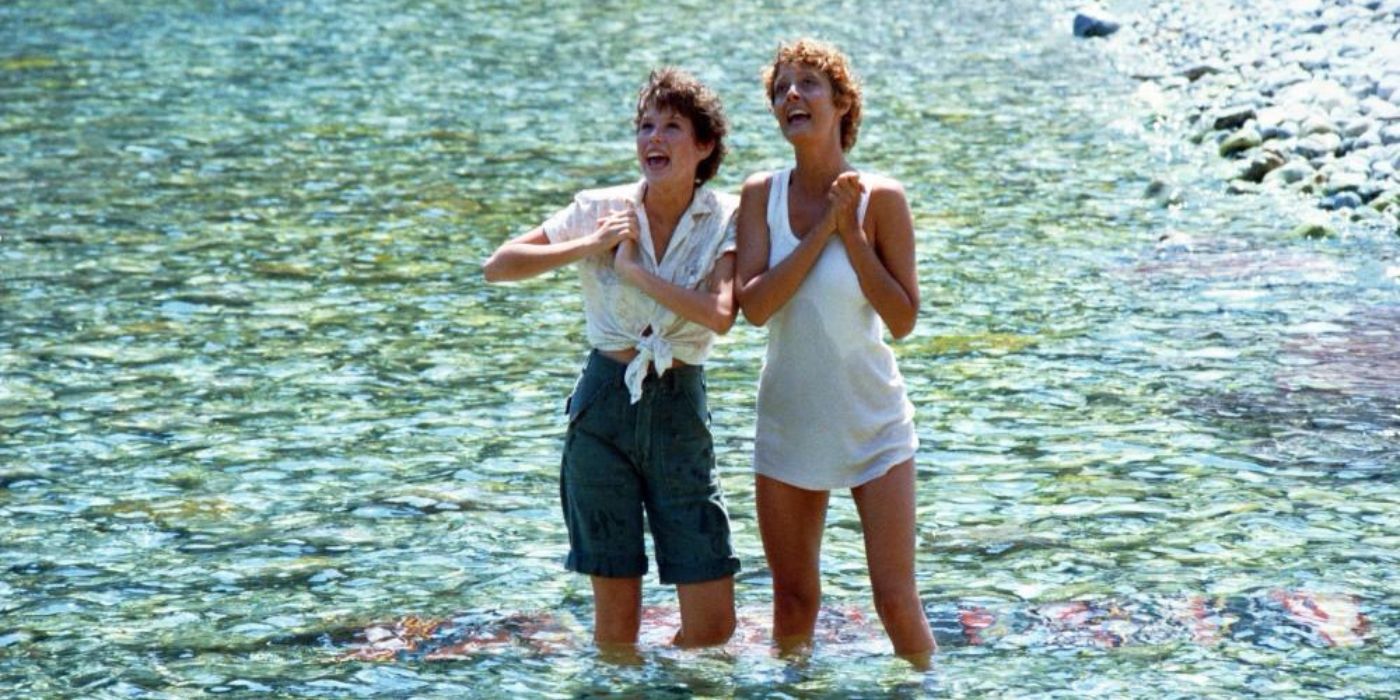 In 1982 Sarandon appeared alongside Molly Ringwald in the comedy-drama Tempesta loose adaptation of the Shakespeare play. The film lacks the quality and acclaim of many of the other productions in Sarandon's oeuvrea fact which does not hinder her individual performance. Tempest follows the midlife crisis of Phillip Dimitrius, a modern day Prospero, who relocates to a remote Greek island followed by his estranged family. The film is overlong and flawed in its pacing, and was ultimately a failure at the box office. Despite this, Sarandon still managed to earn the Pasinetti Award for Best Actress at the Venice Film Festival for her performance as Aretha, a version of the magical spirit Ariel from Shakespeare's original play. Like Ariel, Sarandon's performance as Aretha shows a woman who refuses to be contained, in her role as Phillip's new lover.
Writing for The New York Times, Vincent Canby described the film as "amusing in isolated moments but, finally, exhausting." But he makes a point of praising Sarandon for her standout performance, the only redeeming element of the movie. Despite the silliness of the script, Sarandon lends a degree of integrity to the film. She grounds her character amidst the chaotic, sprawling storyline, and effectively demonstrates that her talent cannot be obscured by compromised material.
Susan Sarandon Gives a Layered Performance in 'The Hunger' (1983)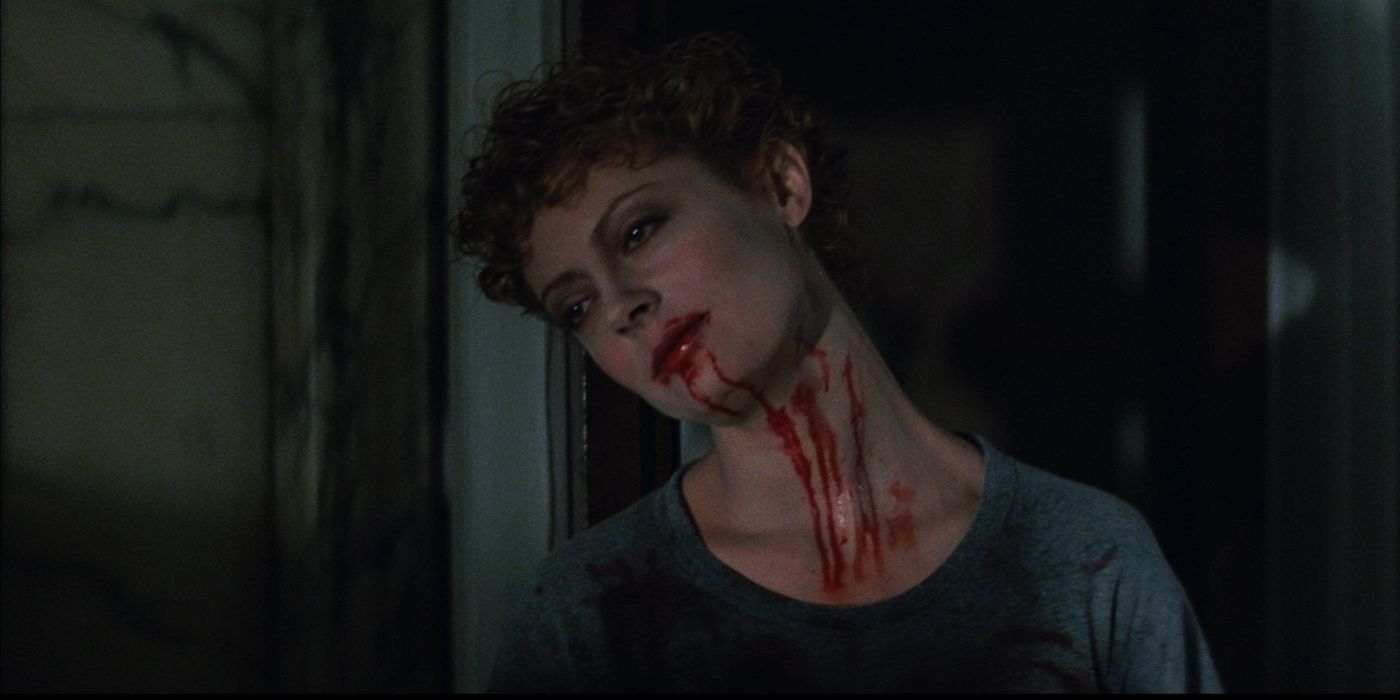 Despite the failures of TempestSarandon's career continued to grow. Her next performance was as doctor and sleep researcher Sarah Roberts in the 1983 erotic vampire thriller The Hunger. The film marked a bold debut for director Tony Scottwho went on to direct Top Gun and True Romance. The film failed to appeal at the box office with its somewhat niche subject matter and style. But in recent decades it has found a more appreciative cult audience, a testament to its enduring entertainment value and impressive visuals. Also starring David Bowie and Catherine Deneuvethe film is shot with surreal, dream-like elegance, where 80s Goth rock hair and makeup adorn a story of eternal love, sensitivity, and decay.
Seduced by the domineeringly stylish Miriam (Deneuve), Sarah briefly becomes a vampire paramour, only to reassert her own monstrous dominance by the film's close. Sarandon's role speaks to a progressive sexual fluidity performed with determination and nuance, and shot with is on an emens beauty and intoxicating violence. Sarandon once again displays her multi-faceted talent for showcasing both vulnerability and strength in this role, where the film's supernatural elements are made tangible and frightening through her intelligent, attention-grabbing performance.
These overlooked movie appearances demonstrate Sarandon's broad acting talents, where she is capable of holding her own in a range of roles, from crime thrillers to erotic horrors. These works show Sarandon finding her niche at portraying complicated women who are never assingduced to a pa interest or a damsel in distress. She is infallible in these films, despite various failings of the material, an early indication of the success that was to follow.
Ultimately her career is defined by standout performances of strength and complexity, where her underappreciated 80s movies paved the way for an eventual rise to fame. Decades later and Sarandon is still an enduring presence on our screens, most recently bringing her star quality to the ro comedy Maybe I Do.
Maybe I Do is currently playing in theaters. Before you buy your ticket, read up on everything you need to know, from the official trailer to the star-studded cast.