Marines are members of the US armed forces trained to serve on both land and sea. They act as the backup force of the Navy, and the word "marine" comes from the French word for "sea." People often refer to Marines as the "tip of the spear" because they need to be ready to respond to any situation, whether land or sea, quickly. When portrayed by Hollywood movies, marines are often seen as the first to fight. This quality leads to stereotypes of them being bloodthirsty , foolhardy, quick to anger, and unintelligent. Not all portrayals are negative, and many Hollywood films portray the marine's honor and courage in war. Here are some of the best movies about the marines.
Flags of Our Fathers (2006)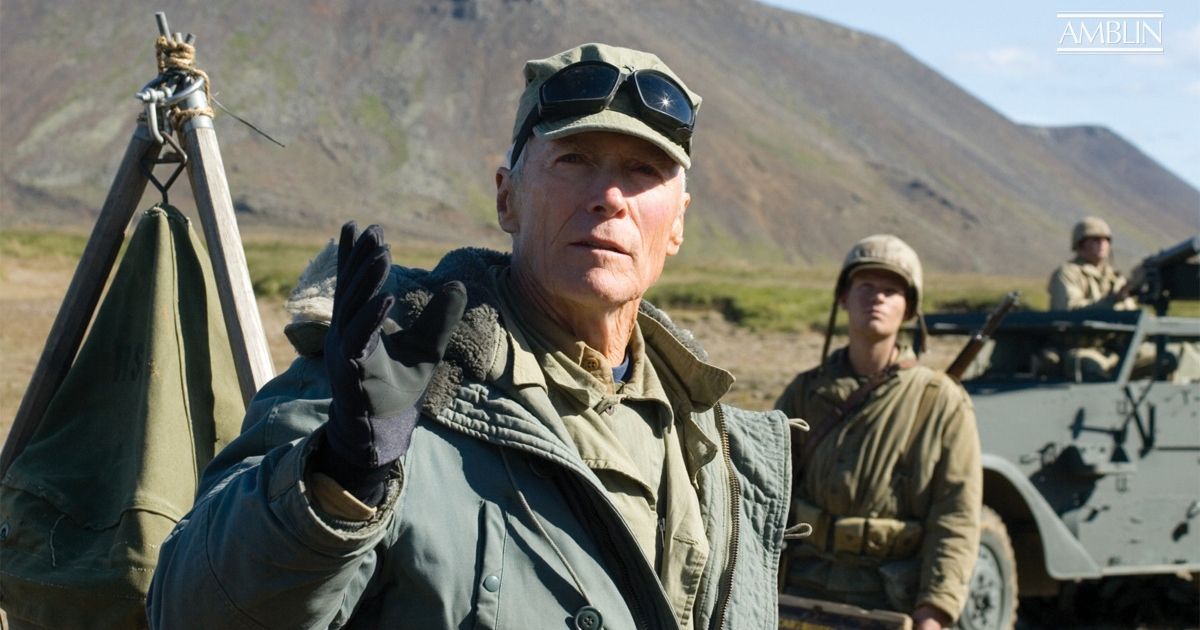 First on the list is the 2006 American war film Flags of Our Fathers, directed by Clint Eastwood. The film is based on a book of the same name that was written by Ron Powers and James Bradley. It tells the story of the famous flag raising that took place on Iwo Jima by five marines and one navy corpsman that was captured in an iconic World War II photo.
Critics and average moviegoers highly praised the film. It earned a positive Rotten Tomato critic and audience rating. Critics praised the intelligence and sincerity of Eastwood's directing style. The movie was part of a two-film project where Eastwood portrayed the events from the American side in one movie and the Japanese side in the other. The second film, Letters from Iwo Jima, was released a few months later in entirely Japanese. This second film also had a Japanese release that predated its American one. Marines in the movie are portrayed positively. The film honors those who fought but, at the same time, does not portray them as unrealistic superheroes.
Related: Clint Eastwood's 10 Most Iconic Movie Lines
Semper Fi (2019)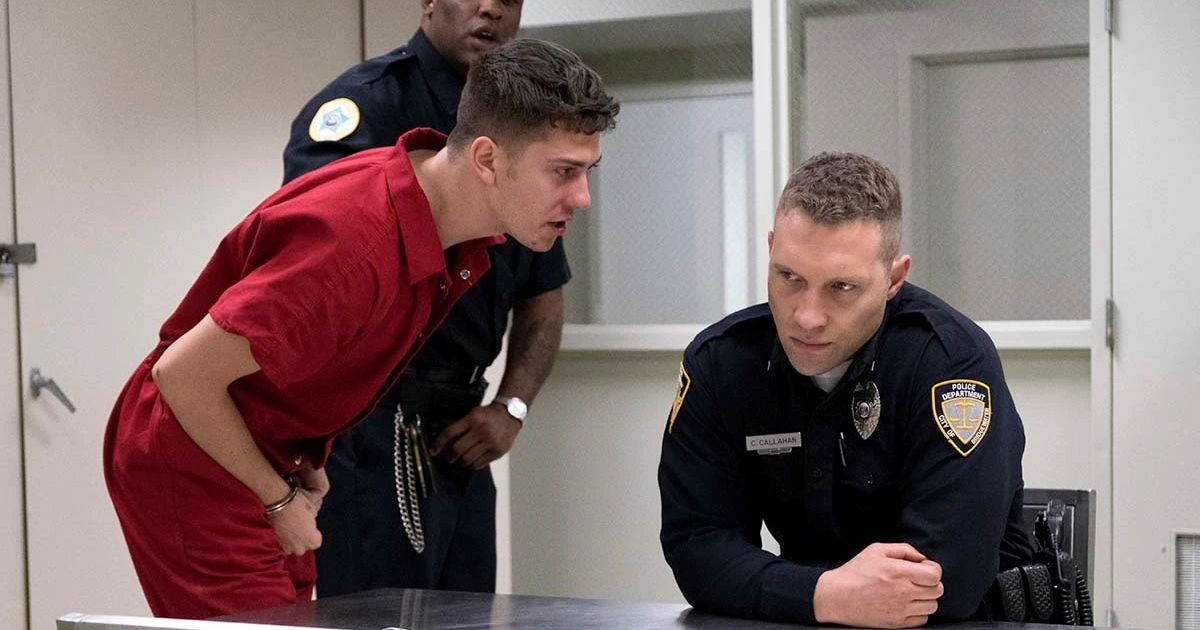 Semper Fi is a 2019 mystery thriller about a group of close friends who decide to enlist in the Marine Corps Reserve. The film stars Jai Courtney, Nat Wolff, and Finn Wittrock. After nearly getting thrown out of a bowling alley, the group of friends enlists in the marine corp reserve with the police officer of the group, Cal, being their sergeant. When Cal's brother gets thrown in jail for accidentally killing someone, the marine group makes a plan to break him out of prison.
While the critical reception of the film is mixed, it enjoys high praise from audience reviews. People praise the accuracy of its depiction of the military. The film gets a lot of essential details right that many Hollywood films skip over. done thanks to the strong casting, with many enjoyable character scenes. The film is a mashup of genres that may not work for some people, but it is still an enjoyable watch with solid filmmaking techniques behind it.
The Marine (2006)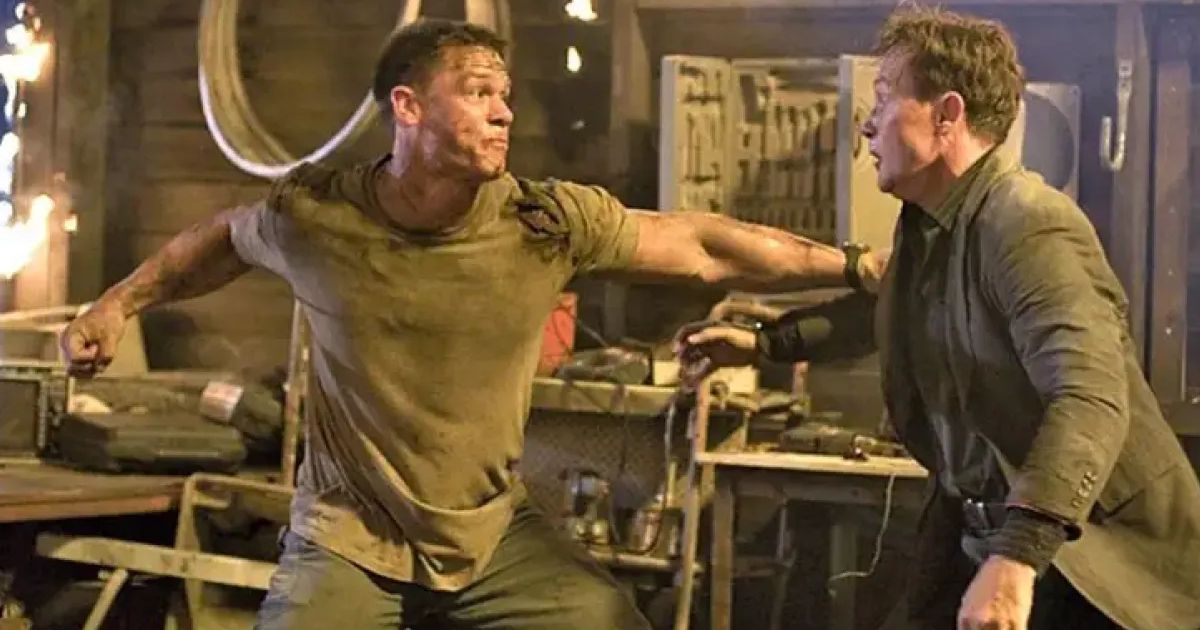 The Marine is a 2006 action film directed by John Bonito. It stars famous professional wrestler John Cena in his first-ever feature movie. In the movie, Cena plays John Triton, a United States Marine serving time in Iraq. On a mission to rescue hostages, Triton disregards his orders to wait for additional reinforcements to rescue the hostages quickly. Following his rule-breaking actions, he is honorably discharged despite reducing the hostages safely. Triton now tries to adjust to civilian life, but as fate would he have it, involved in stopping criminal elements in his new job as a security guard.
The film was seen as cheesy and campy when it first came out, but it has stood the test of time. It was financially successful and able to spawn a large number of sequels. But upon reflection, The Marine's cheesy action and high-octane explosions are part of its charm. John Cena puts on an excellent performance and does great in the action scenes.
Rules of Engagement (2000)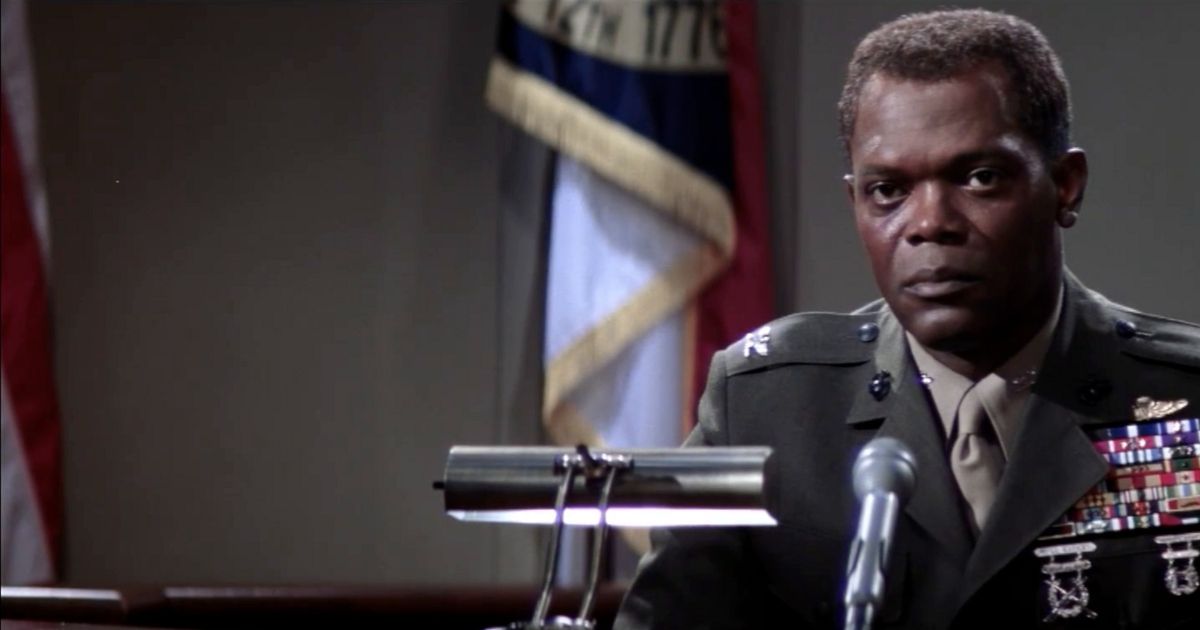 Rules of Engagement is a 2000 war film examining the Marines' legal side. It is directed by William Friedkin and stars Tommy Lee Jones and Samuel L. Jackson. It tells the story of a military court-martial in 1996 where a decorated Marine officer, played by Jackson , is put on trial for a rescue mission that went horribly wrong. To defend him, he hired a marine attorney played by Jones to defend him against military judges.
Critics and moviegoers have praised the movie for being intense and provocative. It shows sides to marine life that often aren't present in other marine films. The film is entertaining and well-cast. It is an often underrated and underappreciated war film in its own right that has a lot to say about the combat arenas marines have been a part of in American history.
Megan Leavey (2017)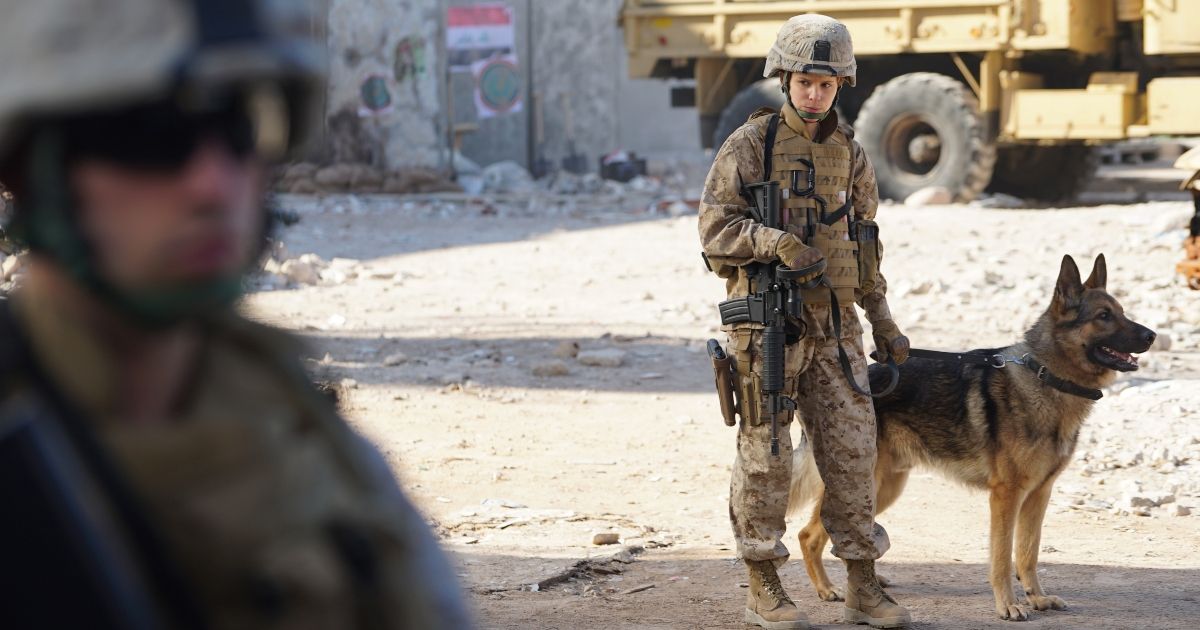 Next on the list is the film Meagan Leavey. This film is a biographical drama about the relationship between a young marine and her combat dog. It is based on the true story of the real Meagen Leavey, a US marine corporal. The movie tells how the marine and dog pair served two tours in Iraq Together. Leavey was assigned to clean up the K-9 military unit after a disciplinary decision. While performing her cleanup duties, she bonded with Rex. Rex was an aggressive dog with behavior issues similar to how she felt. training and would go on to complete over 100 missions together. Trouble strikes when an improvised explosive hurts them, forcing them into a desperate situation for survival.
Related: Full Metal Jacket Gets Its First 4K Release on Ultra HD Blu-ray This Fall
Flying Leathernecks (1951)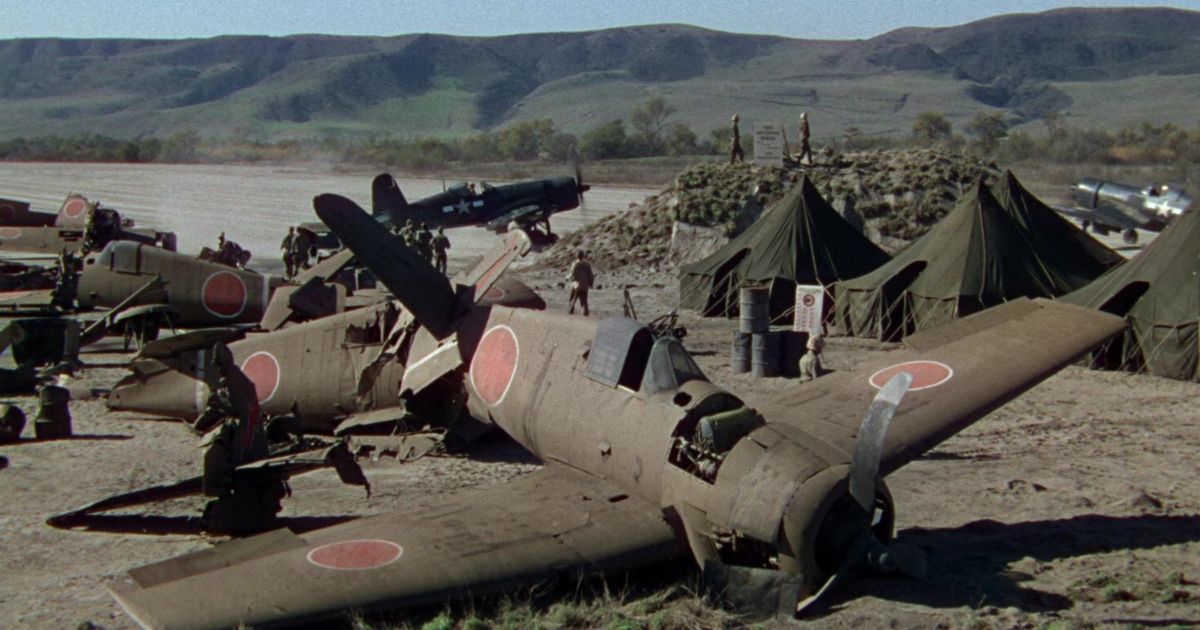 Flying Leathernecks is a film that highlights the experiences of marine corp aviators during the era of World War II. The film stars John Wayne, Robert Ryan, and John Taylor. It is directed by Nicholas Ray and is based on a story by Kenneth Gamet. One of the characters, Major Kirby, was inspired by a real World War II aviator named Major John Smith. The film was widely praised at the time of its release. It was notable for combining color footage of real battle action with studio shots to make the film feel believable. The film features many exciting scenes of marine dog fighters over the South Pacific. You often don't get to see this part of World War II history in film.
Jarhead (2005)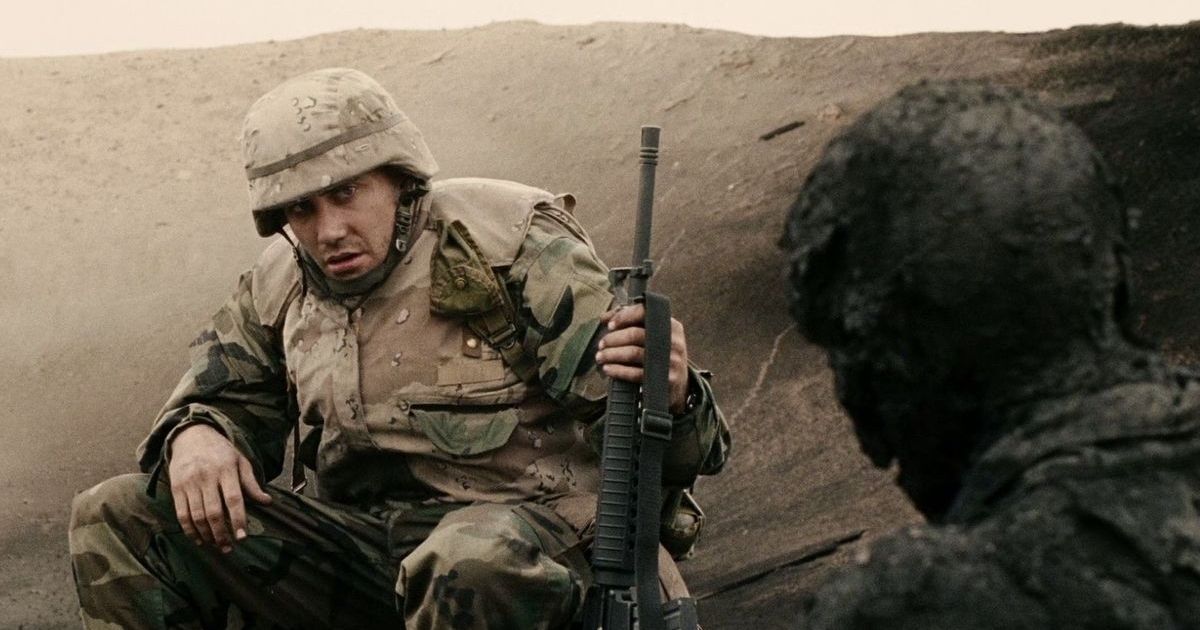 Jarhead is a dramatic war film based on the memoirs of United States Marine Anthony Swofford. Jake Gyllenhaal stars as Swofford, and the film also features Jame Foxx, Peter Sarsgaard, and Lucas Black. It was released in 2005, and despite losing money, there were three follow-up films. Its name references a slang term for marines that other military branches use. The film's premise is that in the 1980s, Swofford enlists as a Marine, and the film follows his time in boot camp and the sniper course. He is eventually shipped out as a sniper in the Gulf War.
Jarhead does an excellent job presenting both sides of the anti-war movie. It shows how young marines are inspired to fight for reasons outside of their control and that even anti-war messages can inspire them to fight. war and experience the consequences of what happens before and after the battle. The film has minimal action and is more of a character study and psychological portrait of how boring war can be.
Windtalkers (2002)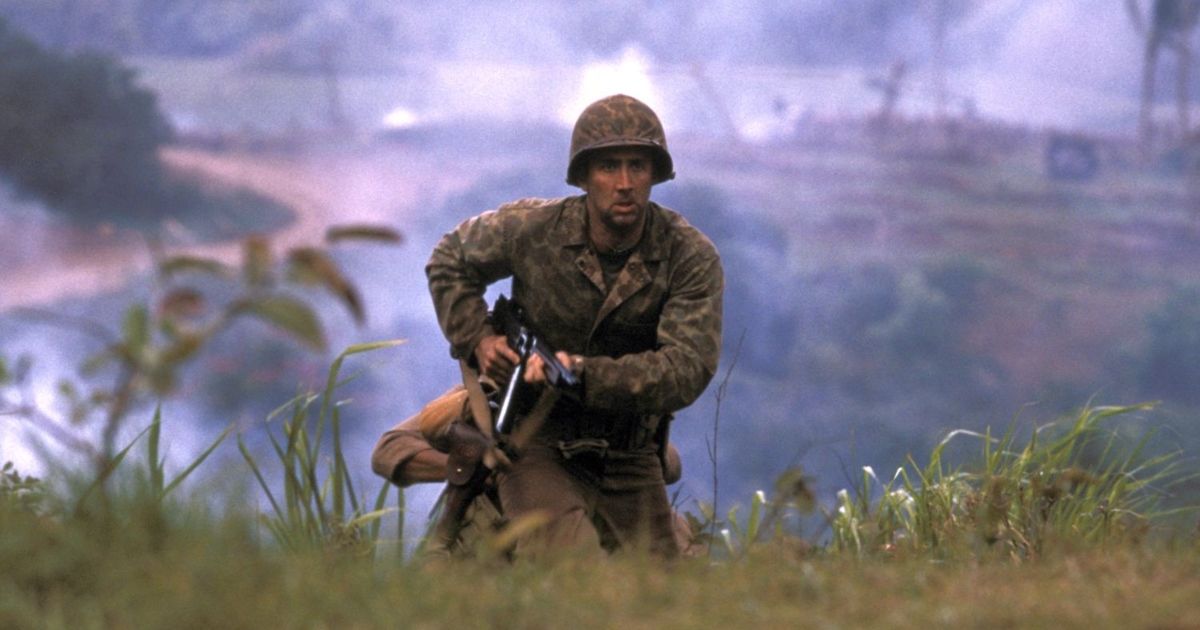 In Windtalkers, you get to see a different side of World War II. The film focuses on the Najavo code talkers that helped keep the allies' messages safe. Their language had never been written down, making it ideal for being used as a code language. interview with Cinema.com, the director said he admired the Najavo bravery and loyalty displayed during their feats in World War II. People often praise the film for its poignant scenes and intense violence that doesn't hold anything back. Nicholas Cage puts on a Feisty performance that sometimes delves into corny but enjoyable territory.
A Few Good Men (1992)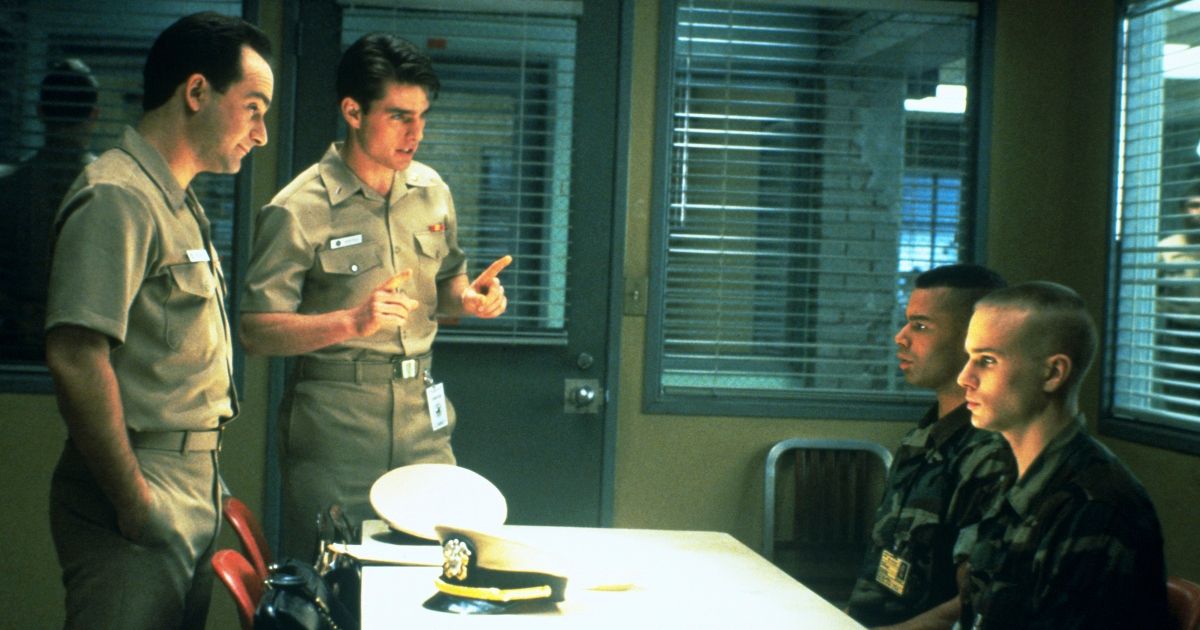 Close to topping off the list, we have A Few Good Men. This 1992 war court drama focuses on the actions of a group of marines that led to the death of one of their squad members. The film stars Tom Cruise, Demi Moore, and Jack Nicholson. It uses close-up camera work to perfectly capture the Fantastic performances and drama present in the movie. These performances lead to many memorable lines and are riveting from start to finish. Tom Cruise plays a military lawyer who must defend two marines who were charged with killing a fellow marine. Cruise has to figure out the The mystery of the conspiracy of the murder masterminding played by a commanding officer played by Jack Nicholson.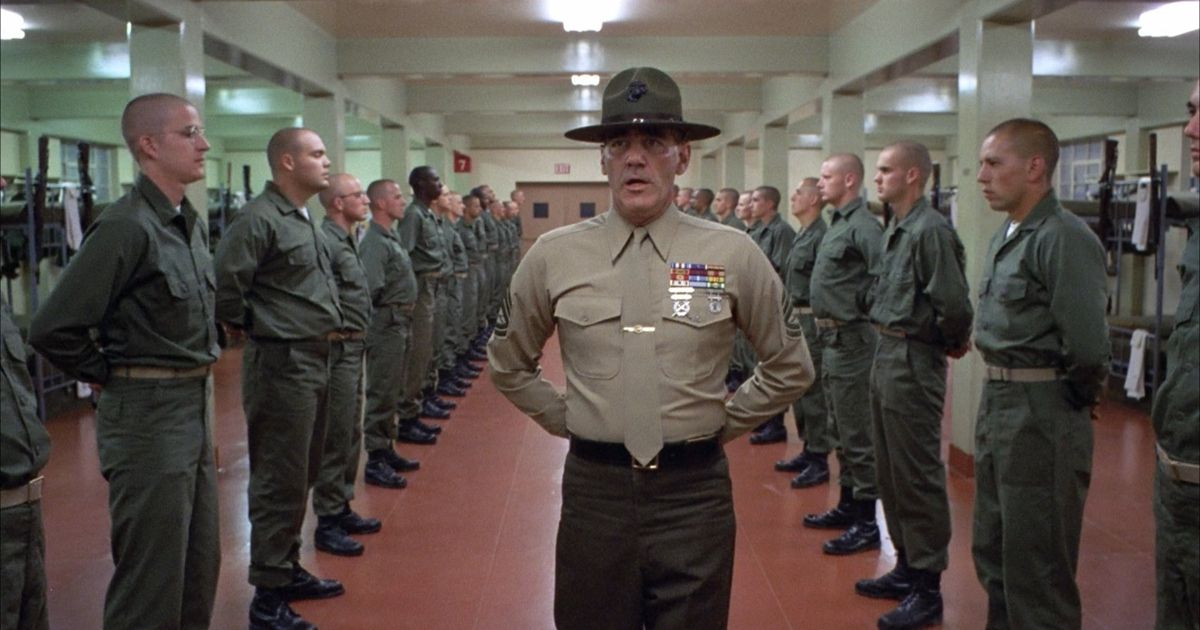 Full Metal Jacket focuses on a single platoon of US marines during the Tet Offensive in the Vietnam War. The film was directed by Stanley Kubrick and was one of the last films he released during his lifetime. As typical of Kubrick's directing style, the movie is tightly constructed and intense. The film also becomes darkly comedic at times. It has received enormous critical praise and is considered one of Kubrick's greatest films. The movie is full of excellent character work and memorable scenes.