Brendan Fraser's performance in The Whale has garnered a lot of critical acclaim, including Golden Globe and Oscar nominations and a SAG Award, and kicked off a long overdue Brennaissance. And there's no doubt that the praise is well deserved. But Fraser's casting as Charlie, a 600-pound man who deals with his past trauma by binge-eating, raises an important question that reaches far beyond this one film: Why are we still putting actors in fat suits?
Succeeding in Hollywood is tough for all but the most privileged nepo babies, and for actors who don't conform to a very specific look — young, thin (for women) or muscular (for men), conventionally attractive, and conforming to strict gender norms — it's even more difficult. This means that people who don't fit that look are nearly always relegated to side characters or comic relief, or just don't show up on our screens at all. It's extremely difficult for heavy-bodied actors to get serious roles, and practically impossible for very large people to get roles at all. And it's especially disappointing when a character like The Whale's Charlie is written specifically to not fit the typical look of a lead actor, but the filmmakers, rather than casting someone who actually has that body type, instead opt to put a conventional looking actor in a fat suit.
RELATED: 'Stranger Things': Let Hopper Be Fat
Thin Actors in Fat Suits Are Often Used for Comedy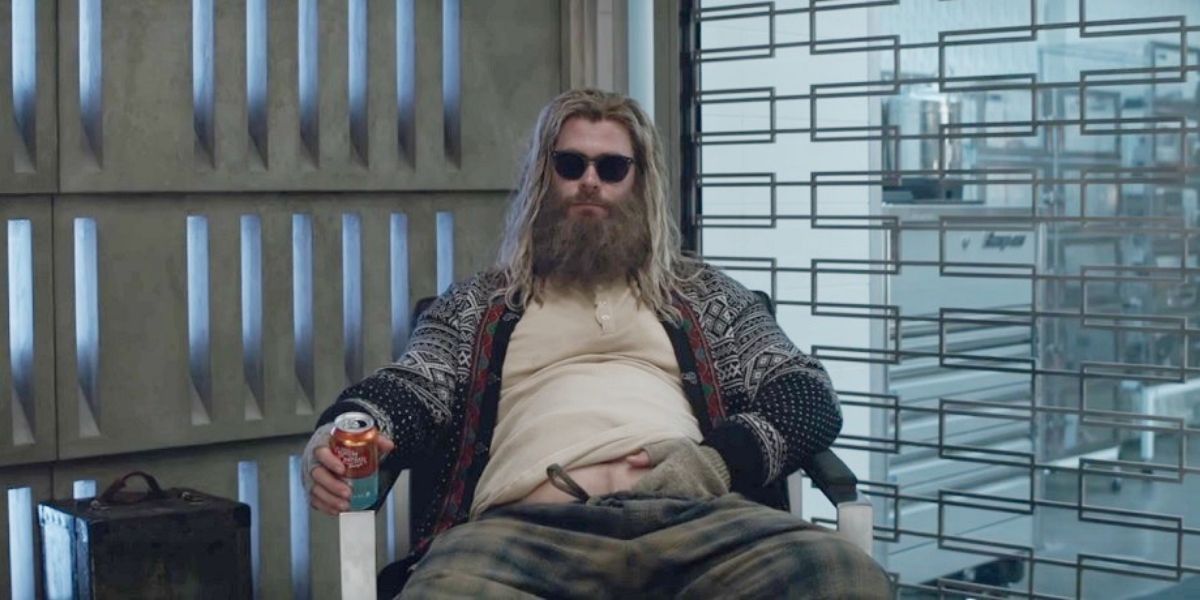 In the late '90s and early 2000s, putting fat suits on thin actors was considered the height of comedy, and the plots of dozens of movies like Shallow Hall (2001), The Nutty Professor (1996), and Nutty Professor II: The Klumps (2000) hinged on this conceit. And apparently audiences agreed, since many of these films were box office hits. Other films like the Austin Powers franchise, Clickand Tropic Thunder make use of similar gags: Mike Myers wears a fat suit to play Dr. Evil's Scottish henchman Fat Bastard in The Spy Who Shagged Me and Goldmemberwhile in Click, Adam Sandler's character Michael fast forwards his life by means of a magic remote control to discover that in the future, his junk food habit has caused him to gain quite a bit of weight (the film then has a field day with the fat jokes). In Tropic Thunder, Tom Cruise plays a minor character, Les Grossman, and the entirety of the joke is that the usually handsome actor is unrecognizable in a fat suit and heavy makeup designed to make him look ugly.
The trend of using lean actors in fat suits for comedy has become less common over the past decade, though it hasn't quite died out completely. In Avengers: Endgamefor instance, Rocket (Bradley Cooper) practically makes a career out of mocking Thor's (Chris Hemsworth) trauma- and depression-induced weight gain. Although the internet was filled with love for Thicc Thor, and although the filmmakers resisted the temptation to put him through an inspiring training montage and instead allowed him to be strong and powerful while fat, the film still perpetuates the idea that it's okay to mock fat people and that putting a handsome, fit actor into a fat suit is comedy gold. Rocket's jokes about Thor's weight feel like something out of the early 2000s, but the fact that they went largely are uncriticized evidence that being fat is still seen as a personal failing, and that fatness itself is still considered a legitimate source of humor.
Fat Suits Are Used for Serious Roles, Too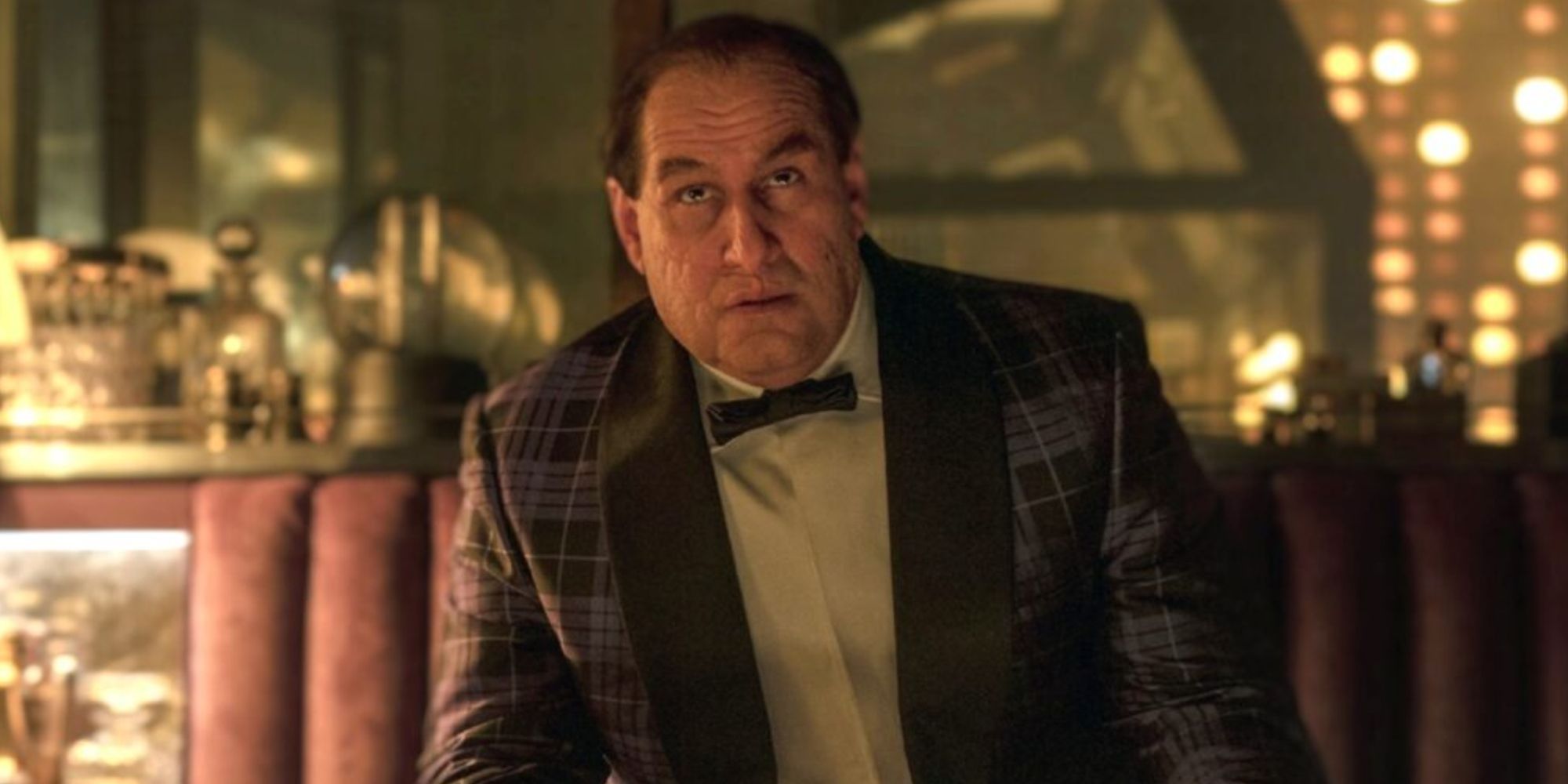 Actors are also still donning fat suits for serious roles, such as Colin Farrell's extreme transformation to play the Penguin in 2022's The Batman and the upcoming TV series The Penguin. Jared Leto went through a similar metamorphosis to play Paolo Gucci in 2021's House of Gucciand the same year, Sarah Paulson wore body padding to play Linda Tripp in Impeachment: American Crime Story. In another true crime series, 2022's The Thing About Pam, Renee Zellweger put on a fat suit to play convicted murderer Pam Hupp. And of course, in Elvis — another film up for several Oscars this year — Tom Hanks wore a fat suit in his role as the title character's corrupt manager, Colonel Tom Parker.
In 2020, Viola Davis spoke about her attempt to gain enough weight on her own to play iconic jazz singer Ma Rainey in Ma Rainey's Black Bottom. She reported reaching close to 200 pounds, but this wasn't enough to achieve Rainey's look, so the costume designers put her in a fat suit.
And that's just to name a few. All of these actors are extremely conventionally attractive and usually lean, and casting them in these roles denies actors with other body types the incredibly rare opportunity to play serious and major characters.
Actors With Unconventional Body Types Are Rarely Cast in Lead Roles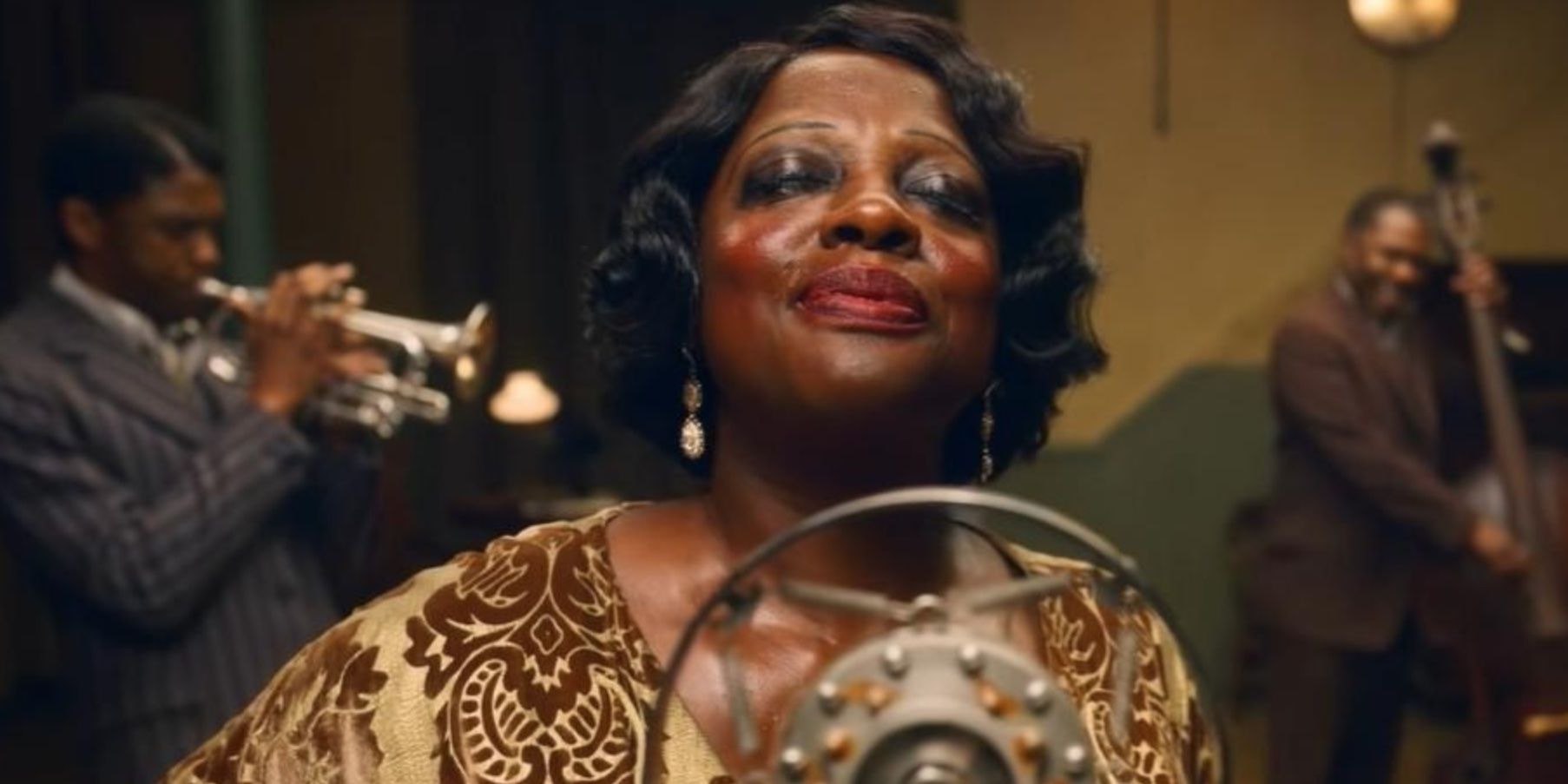 But again, why? Why put a thin actor in a fat suit instead of simply casting someone with the body type of the character in question? Often, producers and directors use the excuse that they must cast a big name actor in order to get people out to see the film. We see this excuse again and again: when able-bodied actors are cast to play disabled characters (see every character ever who uses a wheelchair), when cisgender men are cast to play trans women (like Jeffrey Tambor in Transparent and Eddie Redmayne in The Danish Girl), and when roles originally written for people of color are played by white actors, a practice that is still shockingly common (eg Tilda Swinton as the Ancient One in the MCU, Emma Stone as Allison Ng in Aloha, Rooney Mara as Tiger Lily in Panand Scarlett Johansson as the Major in Ghost in the Shelland on, and on). As director Ridley Scott said of his choice to cast Christian Bale and Joel Edgerton to play Egyptians in 2014's Exodus: Gods and Kings"I can't mount a film of this budget … and say that my lead actor is Mohammad so-and-so from such-and-such. I'm just not going to get it financed."
But that argument becomes a self-fulfilling prophecy. The very reason that actors with non-conventional looks and body types — whether they are overweight, disabled, dark-skinned, transgender, or any other body type outside Hollywood's strict norms — rarely become big names are exactly because they so rarely get the opportunity to play leading roles. Lead characters are seldom written to have these body types; when they are, instead of giving the opportunity to an actual member of that community, directors are more inclined to cast a lean, able- bodyed, light-skinned, cis actor and put them in makeup or a body suit.
In recent years, there has been backlash against these choices — against the casting of actors like Paulson, Fraser, and Zellweger, as well as the decision to put Emma Thompson in a fat suit to play the villainous Agatha Trunchbull in 2022's Matilda the Musical.
Yet Hollywood shows no signs of changing this pattern. And though audiences might want to support films and series that make an effort to cast actors who actually look like the people they're meant to portray, we can't buy tickets for films that don't 't exist. The onus is on the filmmakers and studios to change their practices, but we can at least continue calling them out when they fail.