Of all the recent reboots, none has been as surprising as the return of Fawlty Towers. The iconic British sitcom's sequel will come to life via Castle Rock Entertainment nearly half a century after it premiered in 1975, and will feature original star and writer, John Cleese (of Monty Python fame), along with his daughter Camilla.
The show concerns the absurd and farcical situations that arise at the fictional Fawlty Towers hotel in the English Riviera. It follows its rude and chaotic owner Basil Fawlty (Cleese), his commandeering wife Sybil (Prunella Scales), the rational and sensible chamber (Connie Booth, who co-created the show along with Cleese) and the naive Spanish waiter Manuel (Andrew Sachs). The series can be rented through digital platforms or watched for free on YouTube or Daily Motion.
Despite the fact that there were only two seasons, with six episodes each, Fawlty Towers is considered one of the most influential comedies of all time. Its impact can be seen all the way to Cheers and SeinfeldTo commemorate its hopefully triumphant return, here are 10 reasons why this show is so highly regarded by audiences and critics alike.
The Title Is a Satire Itself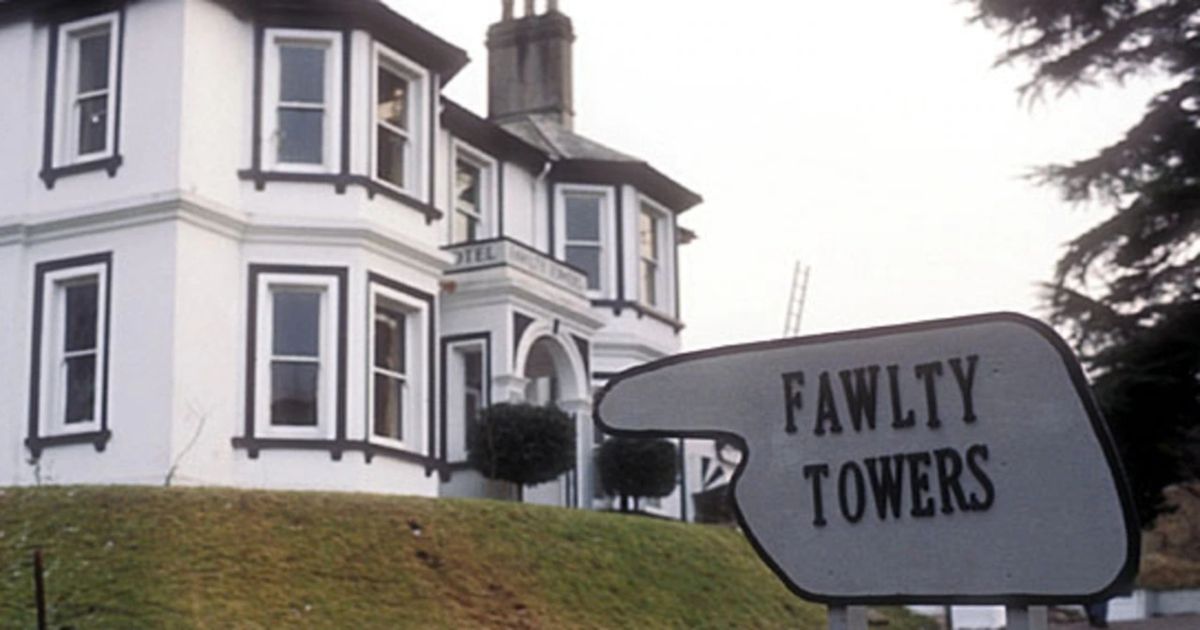 Basil and Sybil's last name, Fawlty, which names the hotel, is intended as a pun on the nature of their marriage and the establishment they run, implying that they are 'faulty.' Despite Basil being rude towards basically everyone, he is threatened by Sybil who is sarcastically coarse when talking to Basil. He will answer in a submissive faux-romantic way and will address her with insults such as "my little piranha fish" or "my little nest of vipers." The way the hotel is run works as a clever reflection of the marriage itself.
Brilliant Writing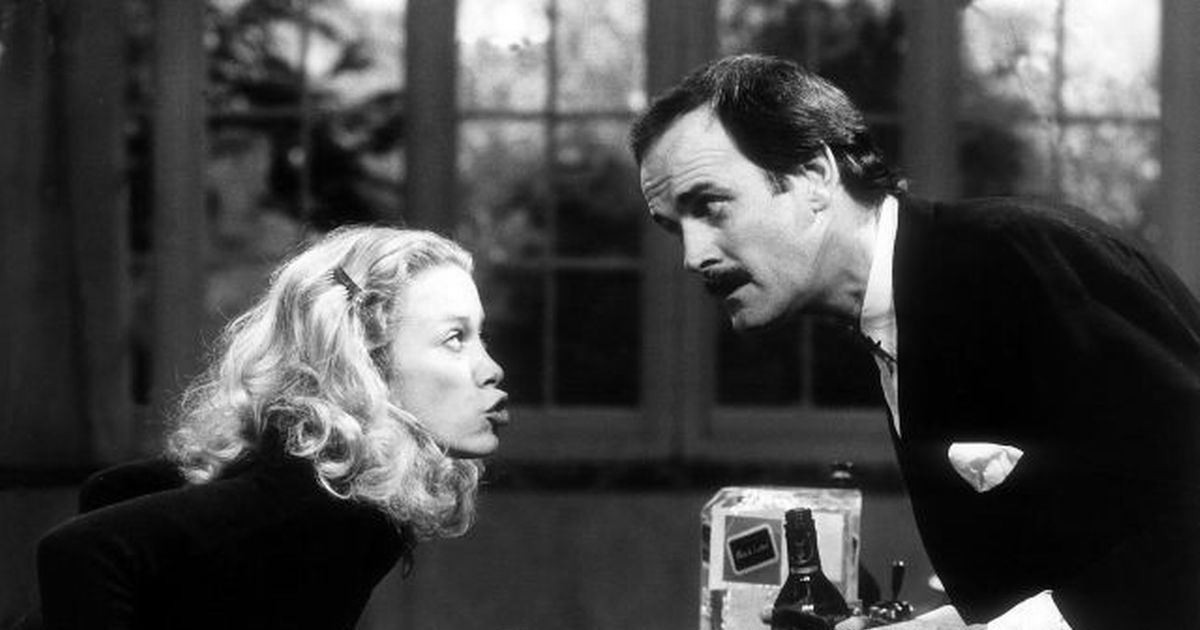 John Cleese and Connie Booth worked really hard on making the Fawlty Towers scripts perfect. The wife-and-husband duo at the time took between six weeks and up to four months to finish an episode.
Each episode went through approximately 10 drafts as they felt the need to polish them up to the last bit. Cleese recalls that if it wasn't for the money generated through advertising, they would've never gotten so much time to work on writing. Their effort and dedication resulted in a perfect orchestration of chaos that is experienced in every episode.
Physical Comedy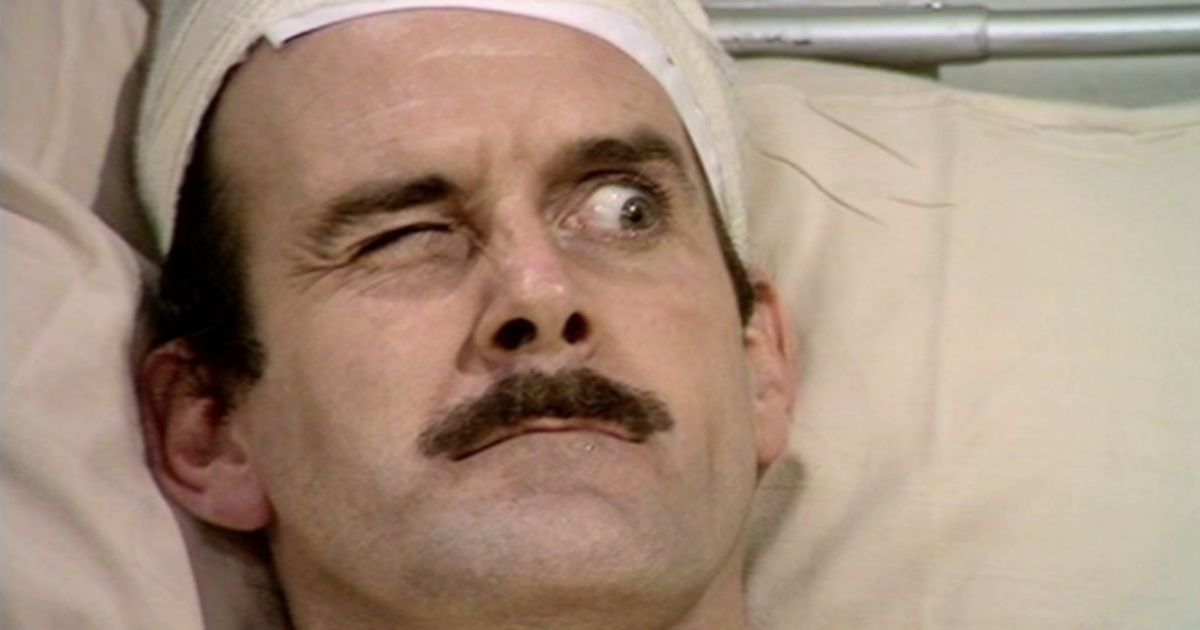 John Cleese gives a great performance, and his fondness for physical and slapstick comedy is employed at its full on Fawlty Towers. The easily frustrated Basil, throws tantrums and exaggerated physical expressions whenever he is at a breaking point. The rest of the cast engages in a great deal of physicality as well, resorting to cartoonish attacks, like the ones Sybil does on Basil whenever he fails At any task he is given, which in turn he takes out on Manuel.
Lack of Progression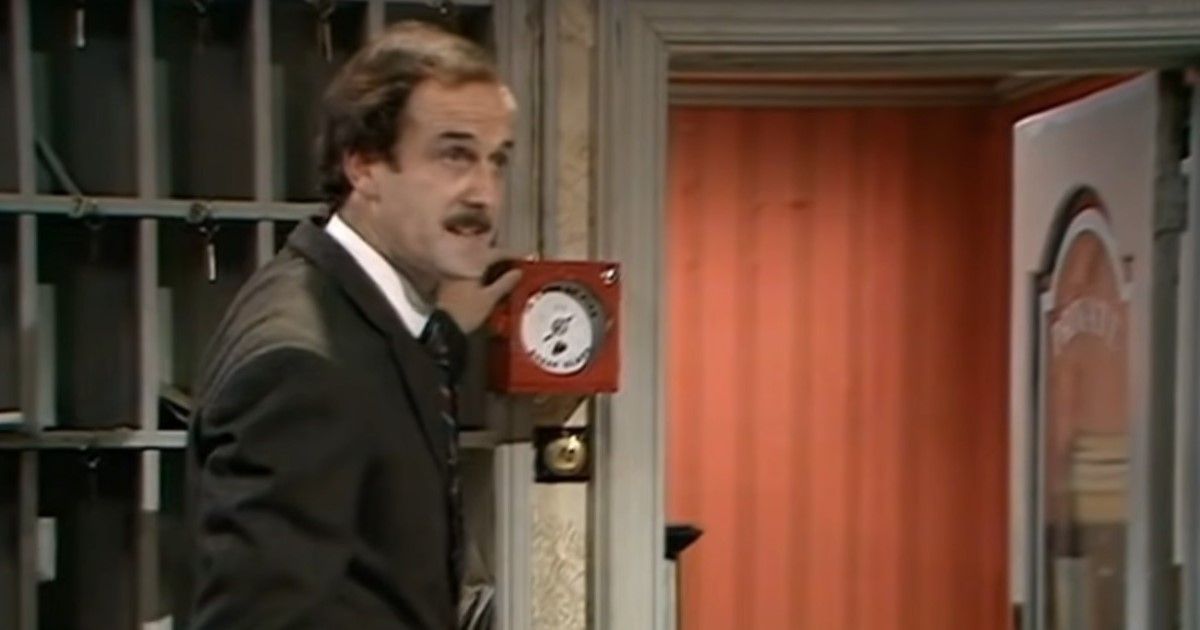 There is no character development whatsoever; they all learn nothing and remain the same, which seemed to be an ethically radical approach which would inspire the 'no hugging, no learning' mantra of Seinfeld. Each episode is its own insane universe. This has also proven to be influential for a number of future sitcoms which focused on developing each episode as its own world rather than working on any sense of continuity, something also seen in. The Simpsons and many other sitcoms.
Related: Fawlty Towers: What We Think the Reboot Might Look Like
Basil's Rudeness Toward Everyone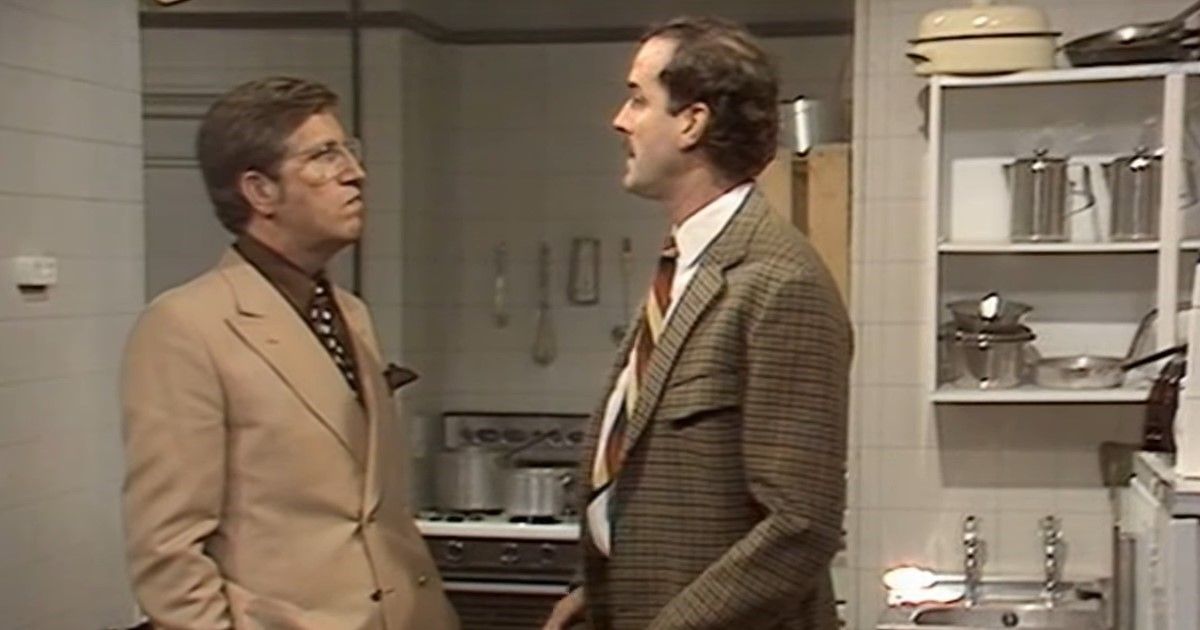 When arriving to a hotel, a certain level of hospitality is expected, yet this is not the case at Fawlty Towers. Basil would seemingly be happy if no one ever arrived at the hotel; anytime guests show up they are received by a lack of manners and a brutal display of coarseness. Though at times he does make an effort to contain his discourtesy, his efforts prove to be futile every time. The social renegade almost reminds one of Larry David in Curb Your Enthusiasm.
Lunacy as Normalcy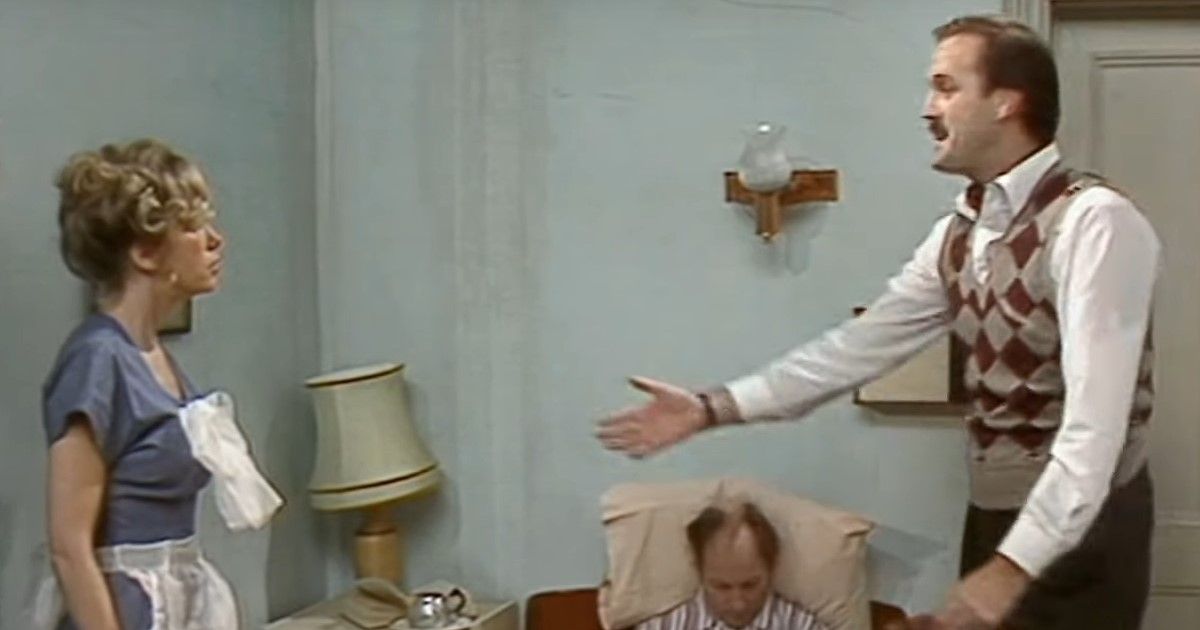 It's not only Basil who is totally crazy. Both residents and workers at Fawlty Towers are absolutely delusional. Polly, who seems to be the most normal of the four protagonists, is swept under the lunacy of the show, Sybil despite her rational approach to managing the hotel is exaggeratedly ironic and disconnected, and Manuel is a just walking agent of chaos. Add to them the permanent residents: The Major, a slightly senile war veteran, plus Miss Tibbs and Miss Gatsby, two older women who have taken a liking of Basil, and you have the perfect recipe for disaster.
Fawlty Towers' Characters Complement Each Other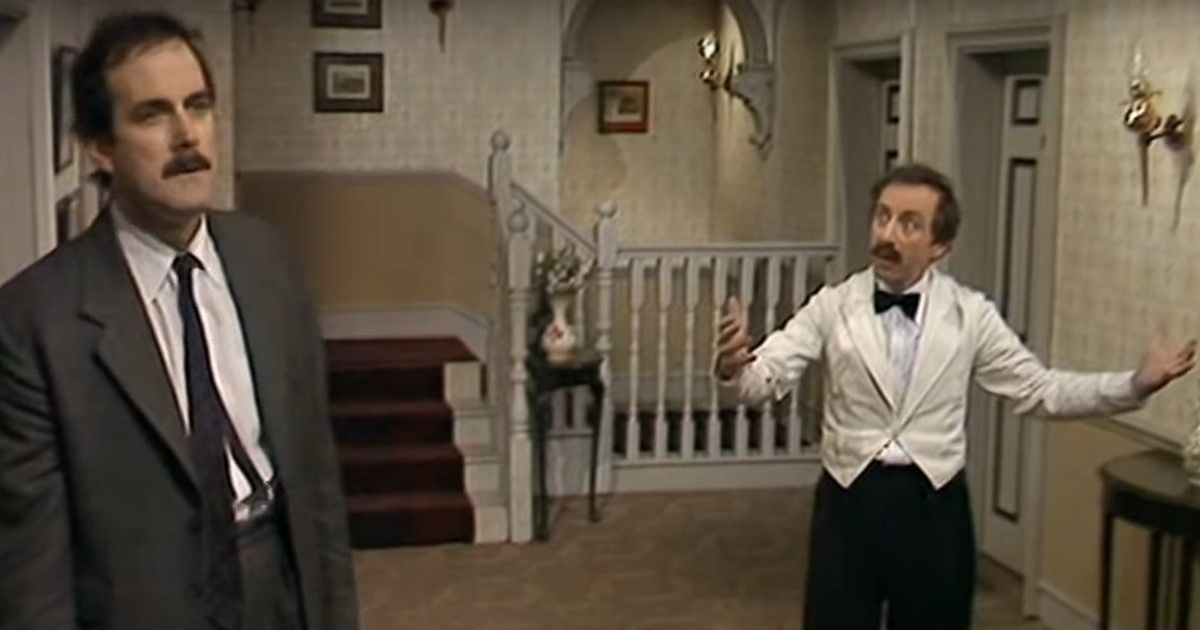 Cleese and Booth developed the four defenders to perfection. Sybil is the antithesis to Basil, and their opposing natures make up for hysterical situations. Polly and Manuel end up dragged in Basil's shenanigans which usually involve him having to deal with something and asked by Sybil to his incompetence, he can never end up coming through with it. In this mess Polly unwillingly tags along to help and after the unavoidable failure, Manuel is blamed and becomes recipient of Basil's rage.
Societal Satire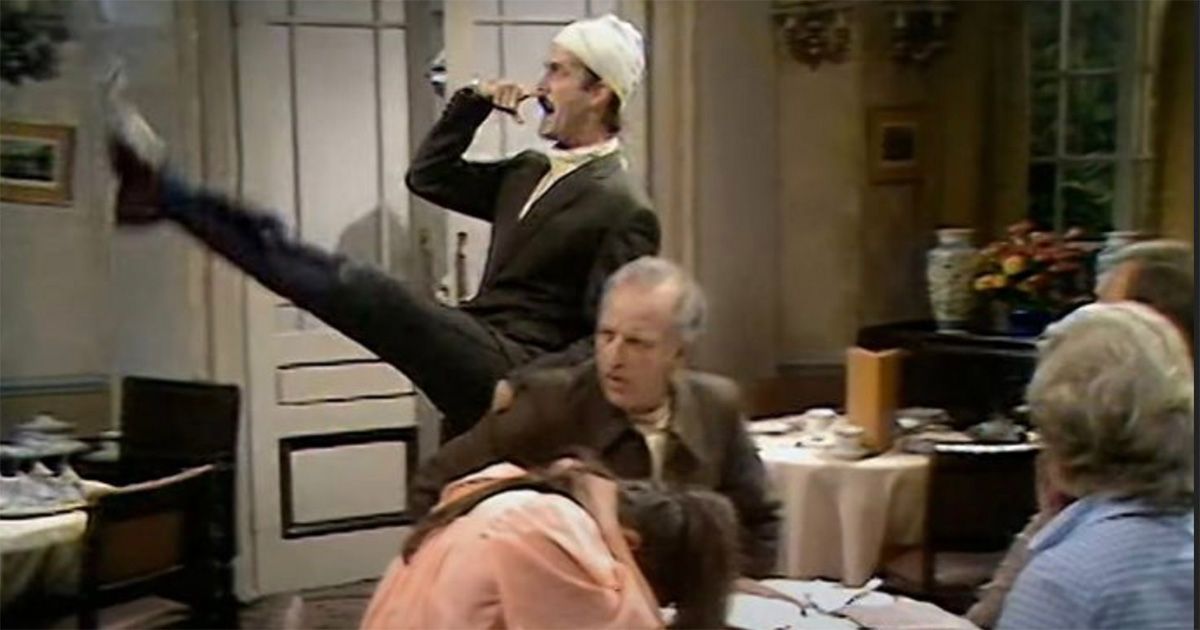 Fawlty Towers riffs on the stereotypical English nature. The poised and well-mannered behavior associated with British society is made fun by taking out altogether. Basil's rude, yet honest approach to people, is intended as a satire on English behavior, as both writers felt that this The idea that as a society they were educated and well-behaved, was just a facade.
Related: Fawlty Towers: How The Reboot Can Modernize Its Humor
Fawlty Towers Ended at the Right Time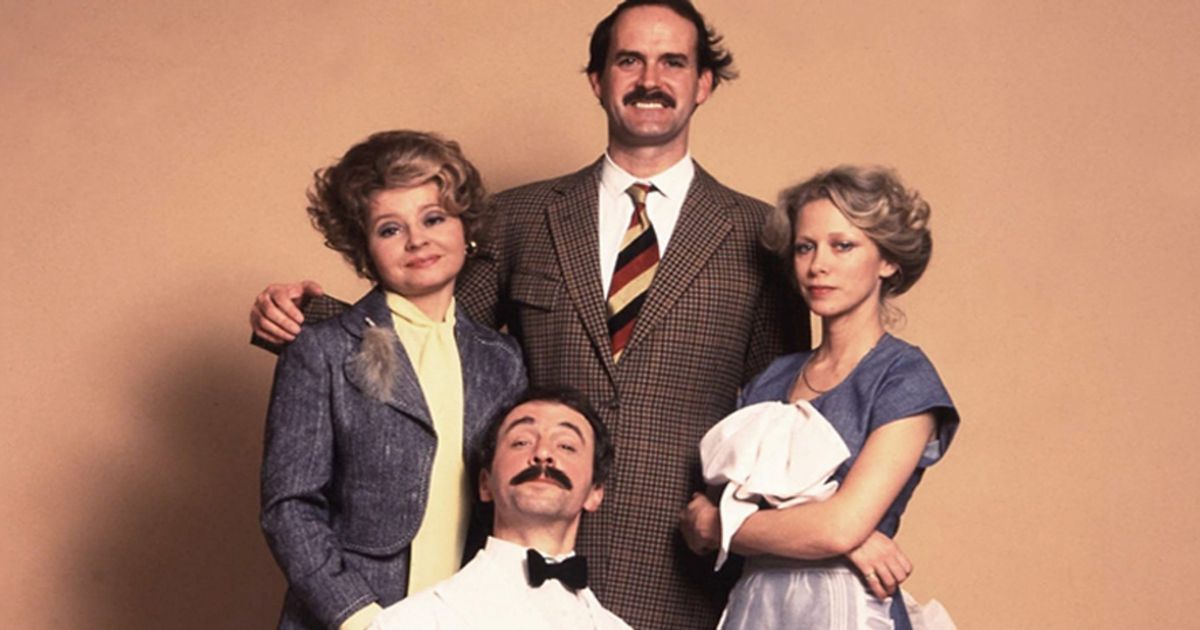 Its length also plays a crucial part in its legacy. After two seasons, four years apart from each other, both Cleese and Booth rejected the idea to make another one. They felt that the quality might go down if they continued to make the show just out of monetary motivations.
There Is No Leisure in Fawlty Towers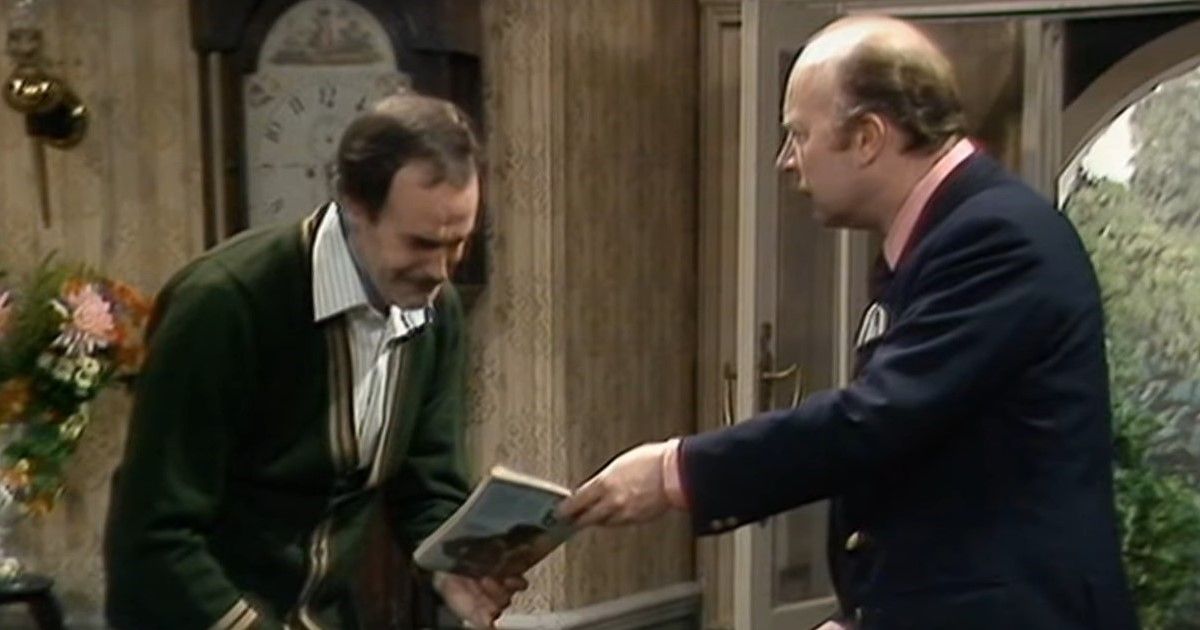 One of the most sociologically fascinating aspects of Fawlty Towers is the lack of leisure in the show. Whenever the characters seem to find a moment away from work, some situation pops up and labor overtakes. The lack of free time would suggest one would feel bad for them, but their lack of consciousness about it , and ensuing shenanigans, are way too funny for there to be any serious approach to it.
This works in a chain reaction; usually Sybil finds an issue with the hotel and sends Basil to fix it. Whenever Basil fails to do so, he enlists the help of Polly and Manuel, always passing the buck. Whenever the issue finds a solution, it all falls down, and the apparent time of rest they might have had suddenly vanishes. In its own cynical way, Fawlty Towers presents the business world, both from the perspective of wage labor and ownership, in which life is a ceaseless, tiring attempt to succeed and profit, but nobody ever does. The socioeconomic structures of today's world seem to be highly conductive to Fawlty Towersand it will be interesting to see how it capitalizes on them in the upcoming reboot.