Having commenced the beginning of its 100th-anniversary commemoration of bringing joy and wonders to all, Disney has recently given out some exciting updates regarding some of their well-beloved films; Zootopia gets a sequel, and Frozen, a threequel. The saga of the anthropomorphic fox and bunny enacting their buddy-cop groove and our lovely friends in Arandelle will once again take the audience to a cinematic experience sometime in the future. In light of such fantastic news, some can't help but think of other splendid Disney animated movies that deserve the same sequel treatment because, really, some of them are long overdue for one, like the 13-year-old Tangled.
Before the animated feature came to fruition, six full years of challenging work worth $260 million were spent, mainly due to the complexity of combining CGI with non-photorealistic rendering and animating Rapunzel's magically long, luscious, golden hair. Yet, the positive reviews, the bountiful box office gross, and the overwhelming love from fans the film received made all the effort and money worthwhile. It would be a shame to see such an elaborate masterpiece left with no follow-up, wouldn't it? But, technicality aside , there are more important reasons why the sequel of Tangled should happen.
It's Too Riveting a Story to Not Have a Feature-Length Sequel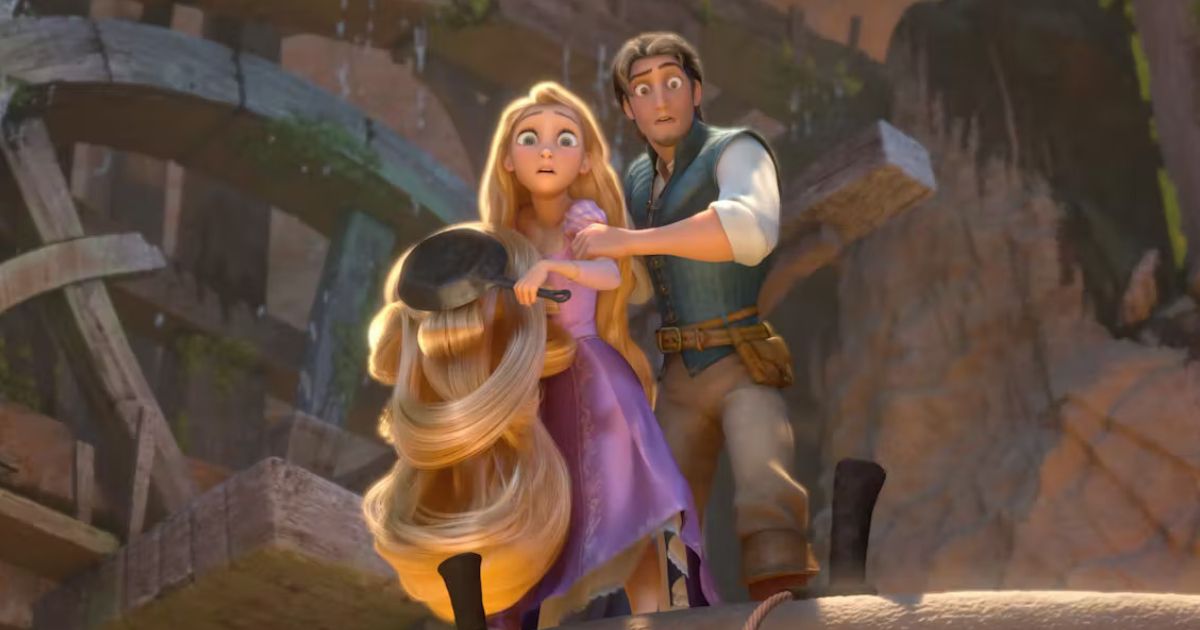 Albeit based upon the Grimm brothers' fairytale, Tangled wasn't a carbon copy of the original narrative; it tweaked around the modern and comedy spin as well, which, fortunately, was the right call to make in the 21st century. In 2010, Tangled premiered and was immediately lauded by critics for its writing, which is downright delightful and inspiring.
The leading lady with 70-foot magical golden locks isn't some helpless maiden, or as many call it, a damsel in distress, even if she was kidnapped as an infant by a wicked, exploitative woman and is imprisoned in a tower for 18 years. No, Rapunzel is a tough, frying-pan-wielding, spirited girl with a dream to see the outside world who asks for an unlikely help from an intruder, Eugene Fitzherbert. But here's the most interesting part, he is not a prince or of any nobility — the guy's a thief donning the alias Flynn Rider. Entertainment at best it was, witnessing those two mismatched individuals embark on an adventure together. Thrill, drama, action, and romance trail the duo's journey; harmony.
Related: The Most Empowering Women Characters in Disney Animated Movies
As much as Tangled is a unique adventurous tale, Rapunzel and Eugene's journey is filled with both quirkiness and danger. Rapunzel's villainous mother slash kidnapper, Gothel, and Eugene's angry ex-criminal partners; the Stabbington brothers are out to get the two for different; the latter to get Rapunzel, or specifically, the youth-restoring hair with healing power, back. A royal house guard, Maximus is breathing down Eugene's neck since, well, he is a wanted man, but eventually has a change of heart and rescues him out of prison with the aid of the soft-hearted Snuggly Duckling ruffians squad the two have met along the way. Let's also not forget Pascal, Rapunzel's loyal chameleon pet, who may disappear at times but would never leave her side, even during the most dramatic moment when the princess' hair is cut by dying Eugene to rid Gothel, which Pascal supports as he trips her with the longer strands of the slashed locks.
So yes, though the movie maintains the classic "once upon a time" at the beginning and "happily ever after" at the end, the plot is nothing like any other clichéd, idealized fairy tale. Instead, the filmmakers managed to accurately take the tale's essence and develop it into a refreshingly original story, along with bits of modern authenticity masterfully blended in. No wonder the flick became a hit among the Disney fan community shortly after its release. folklore adaptation. It is worth developing further, perhaps even into a follow-up more inspiring than the first one. And thanks to the devoted enthusiasts' perpetual plead for a sequel, it was granted.
Related: Best Movies Based on Grimms' Fairy Tales, Ranked
The Short Follow-up and the TV Series Aren't Quite the Expected Continuation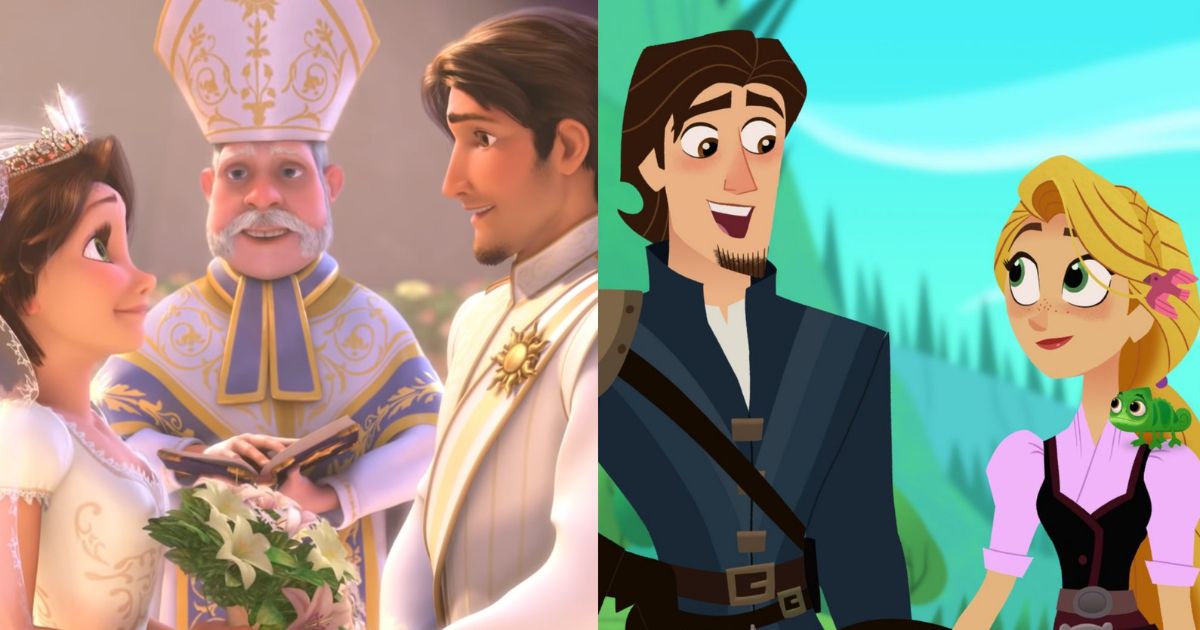 By strict definition, sequels resume the narrative of their predecessors. But if we were to look from a more straightforward angle, sequels pick up where the original left off. Tangled showed us one gratifying ending scene where Eugene narrated the closure of each character, including his and Rapunzel. The biggest question of whether they ever got married was answered with a resounding "yes."
Therefore naturally, viewers would like to see the next page of Tangled's tale, the continuation of how their marriage unfolds, what kind of adventure they'll set off on as royals, and most importantly, whether their "happily ever after" will transpire as they make it out to be. And, of course , another major piece on fans' wishlists was to watch the wedding ceremony. 2012's Tangled Ever Afterofficially labeled as Tangled's follow-up, gave us exactly that for a sweet 6 minutes. So really, it was more of a quick glimpse of Rapunzel and Eugene's wedding, which, needless to say, was packed with a huge heap of silly mishaps courtesy of Maximus and Pascal's clumsiness. While the short was technically a follow-up and very entertaining, it didn't provide us with any newness.
Prayer answered, a brand-new narrative was delivered five years later in a TV series titled Rapunzel's Tangled Serieswhich ran for three seasons. The longer total runtime, that is, compared to a movie, was truly a blessing for fans. Moreover, the show had a story so well-written it came off as impressive and engrossing to many discerning mature audiences . Again, it follows Rapunzel, whose 70-foot blonde hair grows back (this time, indestructible) and, therefore, seeks to unravel the mystery behind the Sundrop, the force behind her initially magical hair, with the help of Eugene, Pascal, Maximus, and other new friends the princess made along the journey full of shocking twists and wonderful fun.
However, Rapunzel's Tangled Seriestoo, cannot be purely classified as a Tangled sequel because while it does thoroughly explore Rapunzel's life after Tangledit ends up leading us to an all-too-familiar conclusion: Tangled Ever After. Not to be mistaken, the show creators did a magnificent job in crafting a narrative that perfectly bridges the past and the present of Rapunzel's world. There's only one thing left to complete the Tangled chronology: the future. It's about time the dynamic tale of Rapunzel and Eugene gets a further continuation in the medium that can truly capture the beauty and charm of it all, a feature film.